WASPS v NORTHAMPTON: MATCH PREVIEW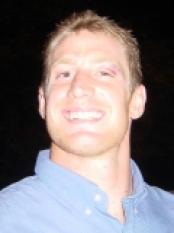 Another try?
By Dobbin
November 4 2011
Ask a Wasps supporter to name a game that exemplified last season, and the chances are they'll point you to the visit of Northampton in October. Saints first ever win at Adams Park was a lesson in the basics of pack play, a comprehensive outmuscling that set the scene, as far as Wasps were concerned, for the remainder of the season.
This season the fixture has come around a couple of weeks later, and finds both teams in the middle reaches of the table after patchy starts to the campaign. Saints, of course, will point to the World Cup as a reason for their current haul of three wins from seven games. Despite their disappointment in England colours, players like Ashton, Foden, Lawes and Hartley, as well as the underutilised Wood, add greatly to the Northampton cause, something that was underlined in their comfortable victory over Newcastle last week. With these players back in harness the Saints squad begins to look settled again, the continuity from last year evident with just a smattering of new faces to bolster what was, in the eyes of some, a strong but not especially deep roster last term. So in come Tom May, the veteran utility back, Paul Doran-Jones at prop, Ryan Lamb replacing Shane Geraghty as the 'flair' element in the fly-half duopoly, Samu Manoa at lock, the whippet-like ex-Scarlet Martin Roberts at scrum-half, and Russian international Vasily Artemyev on the wing. Add to these new faces young club products like hooker Mike Haywood and Ben Nutley, the openside with a Lewis Moody like disregard for his own personal safety (as well as the regulation blond mop, to show up the blood all the better), and the Saints look to be an all round much stronger prospect than last year.
One criticism of the East Midlands club last season, however, was their failure to use what depth they did have to keep players fresh. I'm not sure I buy into the idea that a great season ultimately ended up being a trophyless one because they failed to rotate enough, but there certainly seemed to be a reluctance on the part of Jim Mallinder and his staff to change a winning formula. The failure of Joe Ansbro, the Scottish international centre, to make any dent on the habitual midfield line-up of Downey and Clarke, was surely one reason for his decision to leave the Saints and sign for London Irish over the summer. To an extent this failure was a result of the way Northampton play the game – big centres punching holes in the opposition defence and forming a brick wall when defending themselves – but the rigidity of a gameplan that hardly allowed for the more elusive running game of an Ansbro was perhaps part of the reason why there was so little rotation last year. Maybe I'm over-egging the pudding. Maybe it was simply the case that Saints were winning well, the game-plan was being put into practice with clockwork precision by the players being picked, and there was no particular reason to change a successful formula. Whatever the case, one of the up-sides of the World Cup disruption early this season might be that the likes of Nutley, Grieg Tonks, Scott Armstrong and others have been given more chances to show their mettle than might otherwise have been the case. That can only be good for Saints in the long run.
In the end I suspect that it was one brutal game, rather than any failure on the part of their management, that made sure Saints ended up without silverware last term. The Premiership semi-final against Leicester at Welford Road was an elemental clash, symbolised by Manu Tuilagi's ugly assault on Chris Ashton (which bizarrely led to both players being sin-binned), and absolutely the worst preparation Saints could have had a week before the Heineken Cup final. They lost the semi-final, battered into submission by a Leicester pack that matched them blow for blow, and put in forty minutes of great rugby seven days later in Cardiff. The reversal that followed was certainly due in part to Leinster's ability to up their game, but it seems inconceivable that the effort expended at Welford Road a week earlier didn't also play a role. Saints were out on their feet. It was a disappointing denoument to what had been a largely successful season.
And what of Wasps' own start to the season? Where Saints can point to the disruption of the World Cup, perhaps Wasps can point to the disruption of a hugely changed squad. Nine games in, however, the excuse is becoming less useful. Last week's last minute win at Worcester was another nail-biter in a season becoming characterised by victories with less than a score in them, and defeats by more substantial margins. There are reasons for optimism, however. Last season, I'm not sure we'd have had the bloody-mindedness or composure to win last week's game. At last we seem to be addressing our perennial Achilles' heel – the lineout. The scrum, though still wobbly on occasion, seems less dysfunctional than at times last season. The defence is more urgent, less porous. All of these facets will face an acid-test this weekend. It is not only a test of how far we have come in the year since Black Sunday, but a test of the durability of the apparent improvements we have seen. A test, perhaps, of the confidence the players have in their own structures and systems.
Is it too much to contemplate a win? If so, what would constitute a reasonable performance? How will Wade and Varndell compare with Ashton and Artemyev, each of whom helped themselves to a brace of tries last week? Can we provide more competition at ruck and maul than we did in the same fixture last year? Does the injury crisis in the back-row – no Rees, Worsley, Launchbury, Vunipola – expose us in the most vital part of the game? Will Shaun Edwards' valedictory appearance at the club he's served so well inspire the team to perform above themselves? Is there any chance of seeing anything but rain for the entire weekend?
Adams Park, Sunday at 2.15pm, all will be revealed. Let's just hope the revelations are more enjoyable this time around.
Allez Wasps!