Twenty Questions to a Usual Suspect - Big-Al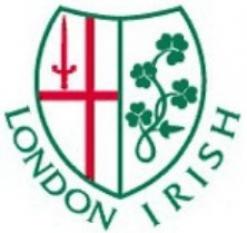 By bisach
July 27 2009
Our revisit of the Meet The Family pages starts with Big-Al - photographer extraordinaire. 2 things you'll always see him with ... a camera and his wig. Oh and his tambourine too ... except for at Worcester.
Meet the family
Twenty questions to a 'Usual Suspect'
Big-Al
Real Name
Al or Alex (or if being formal - Alexander) Hoenig'
Location
Reading
Occupation
Content Management (not very exciting - it is slightly related to the interwebby thingy)
Favourite:

| | |
| --- | --- |
| Movie(s) | Casablanca; Manhattan; Life of Brian; Carry On Up the Khyber |
| TV Programme(s) | Have I got News for you; any rugby; The Apprentice; other sports |
| Book(s) | Currently reading "My World" by Jonny Wilkinson; recently read "A Thousand Splendid Suns" by Khaled Hosseini and "The Book Thief" by Markus Zusak |
| Music | Runrig; Bon Jovi; Bruce Springsteen; Queen; Elton John; U2 |
| Radio Station(s) | Planet Rock |
| Food(s) | Italian; Indian; Chinese; Thai |
| Drinks(s) | Guinness; Speckled Hen; A good Single Malt; Wine (red, white or rose) |
| Place(s) to visit | Wherever London Irish are playing; Devon; Cornwall; Lake District; Scottish Highlands; Skye |

How long supporting LI?
Since September 2000
Best ever LI game (Excluding 2002 cup final)
GP Semi, 9th May 2009
Favourite LI experience off pitch (Excluding 2002 cup final)
Parma, January 2006
How did you start supporting LI?
A friend suggested I come along
What are your non-rugby pastimes?
Photography; Cooking; Cycling, Walking; very poor attempts at playing Tennis
Any Irish connection?
Great Great Grandmother from Dublin
Most likely to say?
Keep the Faith
Least likely to say?
I think we will lose today
Tell us something about you we don't know.
I once had an unofficial ranking in the top 100 in England - pint of AG to the first person to guess for what.
More London Irish headlines
London Irish Poll