Twenty Questions to a Usual Suspect - Classy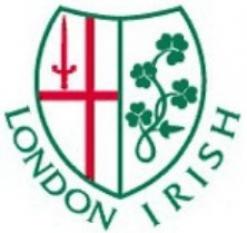 By bisach
July 27 2009
Classy's photo was taken at Worcester in 2009. I'm sure you'd never end up behind bars if you went on one of her "tours". She says she likes to get Desperados down her neck ... whatever they are.
Meet the family
Twenty questions to a 'Usual Suspect'
Classy Bird
Real Name
Katherine (Kate) Jory
Location
West Sussex
Occupation
Rugby & Sports Tour Operations & Event Manager
Favourite:

| | |
| --- | --- |
| Movie(s) | Shawshank Redemption, Arlington Road, John Q, Madagascar 1&2, Monsters Inc |
| TV Programme(s) | Black Books, 24, Men Behaving Badly, Family Guy, Peep Show |
| Book(s) | Anything by Tess Gerristen or Marian Keyes |
| Music | Meatloaf, James, Green Day, Jason Mraz, Killers, MCR, Crowded House |
| Radio Station(s) | Magic, BBC Surrey |
| Food(s) | Chilli, chorizo, and asda BBQ steak pizza (not together ...) |
| Drinks(s) | Desperados |
| Place(s) to visit | Barbados, Pembrokeshire Coast, South Downs Way, Barcelona, Bruges, Cuenca |

How long supporting LI?
Since 2001
Best ever LI game (Excluding 2002 cup final)
GP - April 2006 - Wasps Away 37-56 to Irish!
Favourite LI experience off pitch (Excluding 2002 cup final)
USAP QF home game March 2008 & Glaws home game Dec 2008
How did you start supporting LI?
Tallula took me along to a game and I was hooked!
What are your non-rugby pastimes?
Snowboarding, travelling, walking, camping
Any Irish connection?
There's been some ...
Most likely to say?
In my defence ...
Least likely to say?
Mine's a coffee
Tell us something about you we don't know.
I speak fluent spanish and am a qualified sign language interpreter. Oh ... and I sold my house to finance the Lions Tour to New Zealand 4 years ago ... I'm still homeless lol!
More London Irish headlines
London Irish Poll