Twenty Questions to a Usual Suspect - NurseLinda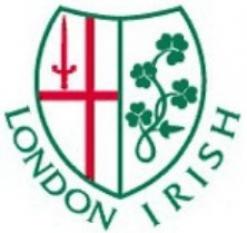 By bisach
July 27 2009
One of the things I like about this is getting to know people I've not met. At least I don't think so. Next on the list is Nurse Linda. She may be Welsh but she knows which team to support.
Meet the family
Twenty questions to a 'Usual Suspect'
NurseLinda
Pictured here with Delon (he's the one on the left)
Real Name
Linda
Location
Southampton (capital of the tropical south coast)
Occupation
Clinical Research
Favourite:

| | |
| --- | --- |
| Movie(s) | Comedies, Indiana Jones, old black and white |
| TV Programme(s) | Comedies, documentaries, medical |
| Book(s) | Autobiographies, humour, thrillers |
| Music | 70s, 80s, Robbie, George, 10CC |
| Radio Station(s) | Radio 2, The Coast |
| Food(s) | Fish, Curry |
| Drinks(s) | G&T, Cider, dry white wine |
| Place(s) to visit | Canada, New York, Dublin |

How long supporting LI?
Since 2004
Best ever LI game (Excluding 2002 cup final)
Linda didn't answer this. I'm led to believe they're all top notch to her.
Favourite LI experience off pitch (Excluding 2002 cup final)
Home games in the lower west stand – great bunch of people
How did you start supporting LI?
Following 2003 World Cup we wanted to see 'our heroes' and the Madstad was the nearest ground that I knew (having been to meetings in the hotel). After a few matches we just got hooked on the team and the atmosphere.
What are your non-rugby pastimes?
when not doing my full time job, doing admin for our own company, housework, cooking, etc – mainly reading and sleeping
Any Irish connection?
Only by marriage (my family are mainly Welsh!)
Most likely to say?
'You are a star!' or 'Oohh, yes, I'd love a cup of tea'
Least likely to say?
'No more for me, thank you'
Tell us something about you we don't know.
Nine years nursing in the RN and never went to sea, although I did sit in a Jaguar fighter 'owned' by the RAF and parked 'somewhere' in Germany.
More London Irish headlines
London Irish Poll