Twenty Questions to a Usual Suspect - Props Are Not Stupid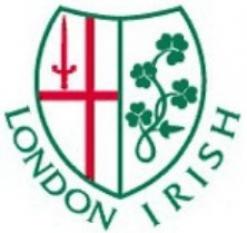 By bisach
July 27 2009
2009 Flatulent Fairies Captain, Aitor is the next to have his answers stored for eternity. Fortunately, he doesn't always carry his clipboard around, though, I suppose his good lady Arantza could always use it to keep him under control ... or maybe it's just used for his non-rugby pastime.
Meet the family
Twenty questions to a 'Usual Suspect'
Props Are Not Stupid (or PANS)
Real Name
Aitor Cisneros
Location
Epsom, Surrey
Occupation
Contracts Officer (Moorfields Eye Hospital, London)
Favourite:

| | |
| --- | --- |
| Movie(s) | I only watch Disney or Pixar films. Last time I went to the cinema to see a non kids film Ben Hur was on. I thought it was pretty good, so you can put that as my favourite film. |
| TV Programme(s) | Apart from News and Sports? The Simpsons, Have I got News for You, Top Gear, Never mind the Buzzcocks, QI, and anything else on that channel that only shows repeats of my favourite programs. I also enjoy naked news on Playboy channel, a must see! |
| Book(s) | I got some of those, yes. All different colours and sizes, they are great. I rarely find a book that drags me to the very last page. Those books that I have really enjoyed are not worth mentioning as none of you would ever heard of them. |
| Music | I love all kinds of music, but I prefer guitar based rock. Unfortunately my favourite artists are mainly dead. |
| Radio Station(s) | I enjoy different radio stations at different times of the day. Radio 1, Radio 2, Absolute Radio and XFM are in my pre-selected favourites. |
| Food(s) | Yes, please! Loads of it as well. Anything from Italian to Indian to Mexican or Spanish. One of my many favourites is Tagliatelle all'aragosta. |
| Drinks(s) | Same as food. Guinness is usually my drink of choice. |
| Place(s) to visit | Anywhere is nice, but home is even better. Donostia in the Basque Country is a definite place to go to. |

How long supporting LI?
Since 2005. I really do not remember what I used to do with my weekends before supporting LI, apart from playing rugby and drinking, maybe not in that order.
Best ever LI game (Excluding 2002 cup final)
So many it is hard to choose one. Beating Quins at the Stoop this year THREE TIMES was very sweet, especially the Premiership semi-final. I'll go with that one for the significance of the victory.
Favourite LI experience off pitch (Excluding 2002 cup final)
Also too many to choose just the one. The people I have met and keep meeting is the best experience.
How did you start supporting LI?
A wee boy called Jack Wakefield has got a lot to do with it. I was very moved by his short life and popped over to the Fat Bloke Sevens to show my respect. The rest, as they say, is history.
What are your non-rugby pastimes?
I enjoy watching other sports, such as tennis or football. I also find sex quite pleasurable.
Any Irish connection?
None whatsoever, apart from being a Celt.
Most likely to say?
Come on you Irish!
Least likely to say?
I'd rather be a Quin than a Paddy.
Tell us something about you we don't know.
When I started playing rugby in Spain I was a second row, as I was considered tall and slim at the time.
More London Irish headlines
London Irish Poll