Twenty Questions to a Usual Suspect - Cheffy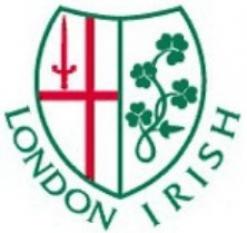 By bisach
July 27 2009
A little bit of Cheffy is now added to the mix that makes up the London Irish recipe. There are several parents of London Irish players who will be eternally grateful to him for introducing their lads to cooking when he led the LISC's Cookery classes for the Academy.
Meet the family
Twenty questions to a 'Usual Suspect'
Cheffy
Real Name
David Marsh
Location
Slough ...... Windsor if travelling!!
Occupation
Catering Manager
Favourite:

| | |
| --- | --- |
| Movie(s) | Zulu, Shawshank Redemption |
| TV Programme(s) | QI, Buzzcocks, Road Wars |
| Book(s) | Anything by Patrick Robinson or John Grisham and Military non fiction |
| Music | Most Genres but particularly Eric Clapton |
| Radio Station(s) | BBC Radio2 Radio 5 Live for 'Fighting Talk' |
| Food(s) | Most things!! Particularly Thai and good Indian food also can't beat a good Steak Frites with Bearnaise Sauce |
| Drinks(s) | AG, G&T and Ribena!! |
| Place(s) to visit | India - What a fantastic place, South of France, anywhere on Rugby Tour!! |

How long supporting LI?
6th year first came for a look in 2003
Best ever LI game (Excluding 2002 cup final)
Two spring to mind....V Pests when we won 43-56 and the HC Semi V Toulouse
Favourite LI experience off pitch (Excluding 2002 cup final)
The tours!! Working with the Academy boys during the Cooking classes this year
How did you start supporting LI?
Mrs Cheffy suggested it!!
What are your non-rugby pastimes?
Reading Cooking and playing rugby (this qualfies as non rugby ... just ask Rich H!!)
Any Irish connection?
Not really except AG is now brewed in Dublin!!
Most likely to say?
'Yes please, I'll have a pint of Guinness.'
Least likely to say?
Can't make the game today I have to go shopping.
Tell us something about you we don't know.
I've been struck by lightning!! I was in an old fashioned red phone box talking to my mum when everything went bright white and there was the most enormous BANG ..... All went silent for about 30 seconds then I realised I was still alive!! Apparently the box acted as a Faraday Cage and earthed the electricity!!
More London Irish headlines
London Irish Poll