Twenty Questions to a Usual Suspect - Scotty12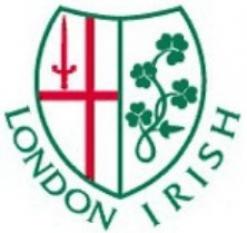 By bisach
July 27 2009
Yet another name can be put to a face and having just read the answers, there's some of us in the East Stand who could use a few tips please.
Meet the family
Twenty questions to a 'Usual Suspect'
Scotty12
Real Name
Simon Scott
Location
Bracknell, Berkshire
Occupation
Customs Administrator
Favourite:

| | |
| --- | --- |
| Movie(s) | Blade Runner, The Crow, Back to the future |
| TV Programme(s) | Chuck, Scrubs, The Big Bang Theory. |
| Book(s) | Any by Richard Laymon |
| Music | Ska, Reggae, Punk, Rock. |
| Radio Station(s) | BBC Berkshire, Heart, Radio 1 |
| Food(s) | Chinese, Indian, Italian |
| Drinks(s) | Guinness, Becks |
| Place(s) to visit | Canada, Austria |

How long supporting LI?
Since 2007
Best ever LI game (Excluding 2002 cup final)
Probably the first I went to as that's the one that me hooked.
Favourite LI experience off pitch (Excluding 2002 cup final)
Awaiting answer
How did you start supporting LI?
Went for something to do on a Sunday. Got hooked straight away!.
What are your non-rugby pastimes?
Walking, Music
Any Irish connection?
None that I have found yet.
Most likely to say?
I could do with another pint
Least likely to say?
No thanks, I don't want another pint.
Tell us something about you we don't know.
I can play the drums!
More London Irish headlines
London Irish Poll