Twenty Questions to a Usual Suspect - Jester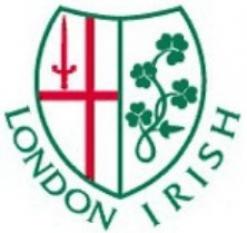 By bisach
July 27 2009
As can be seen in the photograph, Jester is a man of some sartorial elegance ... whoever though a Fairies shirt and beret would "go". Although he doesn't mention it, I know that he's involved in coaching the next generation in the delights of Rugby. Shame it's for Readingensians.
Meet the family
Twenty questions to a 'Usual Suspect'
Jester
Real Name
Paul Clark
Location
Reading
Occupation
Banker
Favourite:

| | |
| --- | --- |
| Movie(s) | The Longest Day |
| TV Programme(s) | ITV Premiership Highlights |
| Book(s) | Neville Shute |
| Music | Rock |
| Radio Station(s) | 5 Live |
| Food(s) | Italian |
| Drinks(s) | Real Ales |
| Place(s) to visit | Italy |

How long supporting LI?
Since 2003
Best ever LI game (Excluding 2002 cup final)
Home -v- Ulster
Favourite LI experience off pitch (Excluding 2002 cup final)
Open days at Madstad 2 summers ago - the players were great to my lad
How did you start supporting LI?
Friends from my rugby club persuaded me to come along
What are your non-rugby pastimes?
Photography, cooking
Any Irish connection?
In the dim & distant past on my fathers side
Most likely to say?
Go on then, just one more
Least likely to say?
Sorry, I've got to go now
Tell us something about you we don't know.
I have no knee caps & I appeared on a video by Queen.
More London Irish headlines
London Irish Poll