Twenty Questions to a Usual Suspect - Lawnmower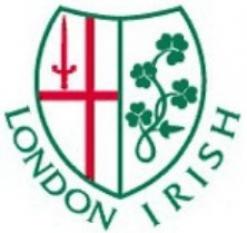 By bisach
July 27 2009
Colin has sat behind me with the Easties Beasties for the last few seasons now. Fortunately, he just bangs a Bodhran. We drummers have sensitive ears don't you know.
Meet the family
Twenty questions to a 'Usual Suspect'
Lawnmower
Real Name
Colin Hickson
Location
Reading
Occupation
Driver, customer service
Favourite:

| | |
| --- | --- |
| Movie(s) | "Alien" series, "Bourne" and "Lord of the Rings" trilogies |
| TV Programme(s) | Natural history programmes, older comedies, eg FawltyTowers, Porridge, Open All Hours, and similar vintage. |
| Book(s) | Terry Pratchett's "Discworld" series, science fiction/fantasy, biographies of favourite musicians/groups. |
| Music | Mostly 70's rock, esp Genesis, Led Zeppelin, Yes, Pink Floyd, etc, also MOR, blues, instrumental, some classical and jazz. |
| Radio Station(s) | Planet Rock |
| Food(s) | Three times daily after meals. I like French food, but generally most things with nice flavour but not over hot. |
| Drinks(s) | AG of course, plus Real Ale, wine and single malt whisky, also home-brew beer and wine. |
| Place(s) to visit | West Country and France |

How long supporting LI?
Since 2003
Best ever LI game (Excluding 2002 cup final)
HEC Semi v Toulouse, Twickenham 2008 or GP Final 2009.
Favourite LI experience off pitch (Excluding 2002 cup final)
It's all fun!
How did you start supporting LI?
Previously supported Northampton Saints (family home), but encouraged to come down by a friend when LI moved to MadStad.
What are your non-rugby pastimes?
Country walks with dog, hifi and music, cryptic crosswords, home-brew...
Any Irish connection?
No.
Most likely to say?
Yeah, blame Colin for that!
Least likely to say?
Do you wanna fight?
Tell us something about you we don't know.
Technically, I'm a Northerner, born in Preston, Lancashire! Been down here since aged about five so I sound like a Southerner.
More London Irish headlines
London Irish Poll