Twenty Questions to a Usual Suspect - Babs_O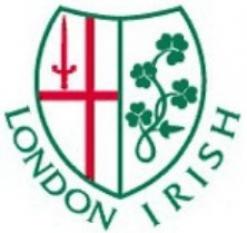 By bisach
July 27 2009
When I was growing up, the only "Babs" I knew was blonde, buxom and danced with "Pans People" on "Top Of The Pops". Imagine my shock when I met "him" for the 1st time.
Meet the family
Twenty questions to a 'Usual Suspect'
Babs_O (with his brother)
Real Name
Babs Ojo aka Tj aka Topsy's brother
Location
Blackheath, South East London
Occupation
Banking Consultant
Favourite:

| | |
| --- | --- |
| Movie(s) | Bad Boys, James Bond collection, generally anything involving Marvel |
| TV Programme(s) | Heroes, Scrubs, Two and a half men |
| Book(s) | Roll Of Thunder Hear My Cry, To Kill A Mockingbird |
| Music | Various but generally Micheal Jackson and Motown |
| Radio Station(s) | Don't do radio |
| Food(s) | Chicken, seafood |
| Drinks(s) | Apple juice or champagne |
| Place(s) to visit | New Zealand, New York |

How long supporting LI?
Since 2003
Best ever LI game (Excluding 2002 cup final)
Wasps away - 2005/6
Favourite LI experience off pitch (Excluding 2002 cup final)
HC Semi final 2007/8 - we lost but great day out and put us fimrly on the European rugby map
How did you start supporting LI?
Brother plays
What are your non-rugby pastimes?
um... rugby, football and going out
Any Irish connection?
Not that i know of
Most likely to say?
"I'll ask Topsy for you"
Least likely to say?
No I wouldnt like another drink
Tell us something about you we don't know.
My grandfather is the 'King' or our town back in Nigeria so technically I am a prince.
More London Irish headlines
London Irish Poll