Twenty Questions to a Usual Suspect - CharlieG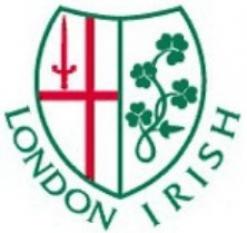 By bisach
August 25 2009
Although Charlie is a true son of the family ... as his father used to play for London Irish, he didn't start supporting them until they moved into the MadStad. Now a true, wig wearing, flag waving and card carrying supporter.
Meet the family
Twenty questions to a 'Usual Suspect'
CharlieG
Real Name
Charlie Gray
Location
Reading (Calcot)
Occupation
IT Consultant
Favourite:

Movie(s)

Not really a movie fan

TV Programme(s)

Again, I don't really have favourites.
I tend to watch the best of what's on when I sit down to chill out. Of course, I do watch any rugby that's on TV - but as I don't have Sky, that's not very much these days.

Book(s)

Generally like good, old-fashioned adventure stories - Andy McNab, Bernard Cornwall, etc.

Music

Classical - especially guitar. I also like most music with a good 'tune' - Beethoven, Mozart, the Beatles, Abba, and trad. Irish music, etc.

Radio Station(s)

Classic FM

Food(s)

Indian and oriental - esp. Japanese

Drinks(s)

Red wine. Cold Spanish or Italian beer in hot weather.
Am I allowed to admit that I really like Pimms?

Place(s) to visit

Antarctica and South America. Hoping to revisit Spitzbergen next year.

How long supporting LI?
Since 2000/1 season.
ST holder and LISC member since 2002/3
Best ever LI game (Excluding 2002 cup final)
HC Semi vs Toulouse
Favourite LI experience off pitch (Excluding 2002 cup final)
Jason Robinson leading the teams onto the pitch at the MadStad the weekend after the RWC 2003 final, and then staying pitch-side as a Sale 'water-boy'. He was pretty rubbish as a water-boy, as he spent most of the time signing autographs!! (Does that count as an LI experience?)
How did you start supporting LI?
Used to take the children to watch Richmond at the MadStad, then carried on going when LI moved in.
What are your non-rugby pastimes?
Photography, especially wildlife and landscape.
Any Irish connection?
My father was Irish - played for London Irish.
Most likely to say?
"OK, I'll have just one more."
Least likely to say?
Not sure about this one, I'm quite capable of saying almost anything in the right circumstances (or should that read ... 'in the wrong circumstances'?)
Tell us something about you we don't know.
With an Irish father, and a Welsh mother, and being a native of Scotland, I ought to be a fully paid up member of the ABE (Anything But England) club, but actually I do also support England - unless they are playing Ireland.
More London Irish headlines
London Irish Poll