TFTM 2013 - 6 : Jack Moates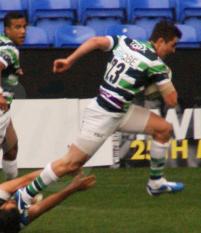 By Big-Al
July 18 2013
The Thanks for the memories series continues with Big Al's reminiscences of Jack Moates.
Jack is another product of the London Irish AASE and academy, who is now moving on. Jack spent a successful 2011-12 season on loan at London Welsh, helping them win promotion to the premiership. Back at Irish for the 2012-13 season, Jack made over 20 appearances for us, scoring 4 tries. Jack moves on to Wasps for 2013-14.
Thanks Jack and good luck at Wasps.
Click on picture for full-size.
More pictures of Jack