Newcastle v London Irish Preview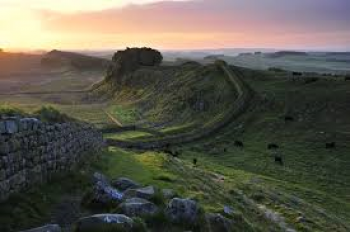 By Samuel Browne
September 12 2014
A long and winding road awaits London Irish this weekend as they make the arduous journey up to what could, 18th September dependent, be the borderlands of the Empire.
Irish looked a little undercooked against Harlequins at the Double Header. There were some meaty performances in the pack, but the rest struggled to do themselves justice. That said, we still only lost by five points. I would expect the pack to be unchanged, with maybe Geoff Cross coming onto the bench along with Narraway. In the backs, benching O'Leary may have given him a push in the right direction and I wouldn't be surprised to see him start. Noakes looked talented when coming on and he may be worth a punt, but not at the expense of our most incisive attacking player, Geraghty. If Noakes is to play would shunt Shane out to 12. In this case, I would leave Fergus at 13 (although he had a bit of a shocker at Twickenham) in order to maintain our choke tackle stats. The back three is an area where our resources are a little thin, but I suspect Alex Lewington at 15 would be a good fit.
Newcastle have, rather like us, added a lot of grit to their squad over the summer. The Tuilagi brothers are interesting since Anitalea was an outstanding wing but is a little venerable now and Andy has never really looked quite good enough for the Premiership. Josh Furno, however is a fantastic signing and will add a lot of dynamism to their carrying game as well as set piece solidity. Sinoti Sinoti is not only a ferocious defender, but a lunatic with the ball in hand. He will need to be closely watched and tackled round the ankles. Mayhew in the back row is an underestimated talent combining breakdown graft with reasonable carrying stats. The final player to highlight is our old friend Gonzalo Tiesi. I have always been a huge fan of the Argentine; his running game is underrated and his defence is superb. Had he not suffered so badly with injuries, he would have cemented himself at Stade. Newcastle had some shockers last year, but they will be a lot stronger this year and, like us, will be hoping to look up the table rather than down it. We have a good record up there but last year showed what over-confidence and lack of application can do. The 3G pitch will help the flow of the game, but the wind, rain and freezing temperatures that always seem to greet us can be a huge factor.
Quins performance at the breakdown was, on viewing the BT Sport coverage, desperately illegal. The referee this weekend, Andrew Small, is very hot on the breakdown area so we will be unlikely to see the negativity (from both sides) that made last week's game hard viewing (thank you Greg Garner). Cowan and Trev will get a lot more guidance from Small than Gregory gave them, helping us to reduce the penalty count. Our areas to target have to be the scrum and half back. Our scrummaging last week was excellent and Newcastle are traditionally weak in this set piece. I would expect us to really impose ourselves here although a note of caution is needed since Andrew Small can make some absolutely shocking choices at scrum time. He often seems afraid to let one team dominate. George and the front row will need to leave him in no doubt as to what is going on. I was shocked when Newcastle let Joel Hodgson go. He may be the body double of the Milky Bar Kid, but he is a real playmaker who creates space and makes great breaks. Not only did they let him go, but they didn't sign a replacement. Phil Godman, on the other hand, is an indecisive plodder. I sporadically attend London Scottish games, and their standard of back play improved 100% when Newcastle made the bizarre decision to sign him. If Cowan and Trev can pressurise Godman, he is capable of turning in the most horrendous of performances. It seems likely that he will start, although they also have Rory Clegg who is a reasonable 10. For Irish, it would be really nice to see us actually stringing some pre-planned attacking moves together. Our back play has regressed alarmingly in the past season or two, taking us from one of the most exciting teams in the league to one of the most under-coached and error prone. I'm hoping to see some green shoots this weekend.
This is the sort of game that we must win if we genuinely have ambitions beyond finishing 9th or below. If we dominate Newcastle in the areas mentioned, I can see us also edging the breakdown battle and being able to use the quick ball to produce some fairly reasonable attacking moves. If (and it's a big if) this all goes to plan, I think we should win.