London Irish v Northampton Saints Preview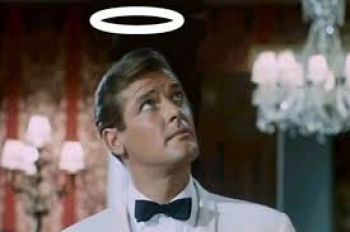 By Samuel Browne
October 1 2014
"Oh when the saints…", a worse example of the wonderful gospel genre I am yet to encounter. Nonetheless, I fully anticipate that, at some point during Saturday afternoon, I will have to endure this woeful dirge. The main reason for this state of affairs is that Irish welcome the reigning champions to the Madjeski this weekend and, bearing in mind their current form, I expect them to be in good voice.
Last weekend we dispatched the Leicester Tigers in reasonable fashion (not that you'd know it from the BT Sport coverage). No set of fans is quicker to generate excuses for a defeat than the Tigers and their Head Honcho started them off with a big moan about the referee. Did Blair deserve a yellow card? Maybe. Will that have changed the result? Unlikely. The fact that the same people who complained about Blair's in accurate jab at a chest condoned Crane's assault on an unprotected back really doesn't do much for the strength of their case. For me, Tigers were beaten by the fact that Irish are finding form. Barring injuries, I do not expect any changes to the starting lineup. Our backs are being made to click by a very effective 9,10,12 combo. Fenby is a solid defensively and potent in attack. Our pack is rumbling along nicely and Halani looks as though he is getting up to speed. Finally, we are also starting to see the impact of our summer signings. It is no coincidence that we are performing well at a time when guys such as Narraway, Noakes, Steele, Leo, Short and Guest are making their contributions.
Saints are a very different prospect from Leicester. They look to be at the peak of their strength rather than slipping down the pecking order. Their pack is meaty and led ably by the ferocious Manoa. Jon Fisher has landed straight on his feet in Northampton and his game looks to have gone up another notch from when he was with us. Christian Day and Courtney Lawes combine ruthless defence with solid carrying and security at the set piece. Saints may be missing Corbisiero (it sounds harsh, but his leaving us was a great move for the club – no more paying a guy to sit on the sidelines all season) but Waller is a more than able deputy. There is no fragility at half back or beyond. Fotuali'I and Myler are a wonderful combination of flair and solidity. I'm not a fan of Burrell – nobody appears to have taught him that centres are most effective if they commit the tackler before passing – but his weaknesses are masked by the brilliance at 13, 14, 11 and 15. Foden is right back. He is another man I am not a fan of, but is there an English full back in better form right now? The Pisi brothers look comparatively fragile physically but they must be carved out of granite such is their strength. Oh, and then there's George North…
So, how do we win? I'll leave that to Brian and Glenn, but my take on it is thus: we have to commit Saints at the breakdown. They are most dangerous when thumpers such as Manoa, Lawes and Fisher are able to loiter in the backline in defence and attack. We MUST ensure that these guys are unable to fill this role and have to concentrate on securing ball, clearing out rucks etc. This will give us freedom to attack against players who can drift in and out defensively – Burrell, the Pisis and North. Alternatively, if the big lads are hanging out wide, we need to flood the breakdown, slow down the possession stream and attack through the middle. This will cut them off at source. Hartley, Day and Clark are their big clearers, so we will need to counter them with ours – Skivs, Jebb and Low. Then our jackals – Cowan and Trev (if available) can slow things down. Technically, I'd like to see us clearing men out over the top of their ball, but refs can take a dim view of this so we'd need to roll away like mad. That only leaves: the set pieces, defensive lines and attacking patterns to things about…!
This is sort of game where we either step up or fall away. We have the players and form to step up and run Saints all the way, but they are a mighty, mighty team. I would happily settle for another two points as we got against Sarries, but I have no doubt that Brian is aiming for four.
More London Irish headlines
London Irish Poll