The Greatest Comeback Since Lazarus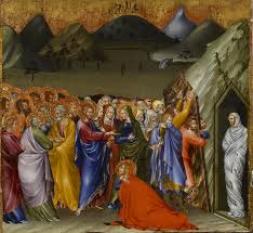 By Samuel Browne
November 14 2014
Having taken an unplanned sabbatical, I am back spouting forth rubbish about upcoming fixtures. This weekend, London Irish are oop North again to take on the Mancs.
Sale are arguably the most improved side in the Premiership from the past two seasons. Steve Diamond has put together a squad with excellent quality. The only possible hole to pick is their lack of strength in depth (see last week's line up against Tigers), but that applies to a lot of teams in the league. They have a gnarly pack which includes brutes such as Dan Braid, Seymour, Paterson and Mills. Throw in Cobilas and Efion-Roberts and you have a pretty tasty unit. Their backs are well-marshalled by Cipriani, but they will be without the lively Chris Cusiterat 9 and the brutal Leota in the centres. Nonetheless, they can boast a very impressive backline with lots of talent swimming under the international radar. Sale are the past masters at the choke tackle, with Braid and Seymour leading this, but they have a lot more to offer than just that. Their set-piece is usually solid although I would hope that Court can give Cobilas a bit of a run around (not literally, that would be a penalty). Our lineout has not been at its best in the past few weeks, so we will really need to step up as Paterson is a bit of a demon in this area. I suspect that we may have a little more pace in the back three, but Griffin and Mulchrone will need their hard hats on to stop Tuitupou smashing his way through our lines.
The past two weeks have been, quite frankly, disappointing. I had high hopes over some of our 'fringers', but they didn't really grasp the mantle in the LV matches. Thus, it is great to see some of our 'A team' back in action. Our front row should be able to get a bit of a roll on, particularly with the grit of Skivs and Cox behind them. Hopefully Halani can stem the penalty flow. He is a great player, but it inevitably takes a while to recover from a horrendous injury such as the one he suffered last year. Back row is an interesting position where we have, presumably out of desperation, picked two eights. There is no obvious ball-winner to contest with Braid and Seymour, so I presume we will be committing low numbers to defensive rucks. All three of the guys selected need big games as they have not set the world in fire yet. I imagine that Scott Steele will need a bit of time to get back to speed, but Allinson will be fine as long as the pack can secure him decent ball. Noakes is a controlling influence at 10 and I wouldn't expect anything too fancy with Griffin and Fergus outside. Topsy is probably a little lucky to hold on to his place, but remember, class is permanent. Lewington and Fenby were two of the top-performing back three players before the break from the AP, so I have very high hopes that they can continue this form.
In conclusion, I have no strong feeling about this one. I can't help but think that Sale are suffering less from call-ups as we are missing: Dan, Trev, Jebb, Blair and Cross. All of those guys would have been included in our 22. I sincerely hope we can give Sale a good game of it, but I do worry that our back row will struggle. Sale by 5.
More London Irish headlines
London Irish Poll