I dreamed a dream...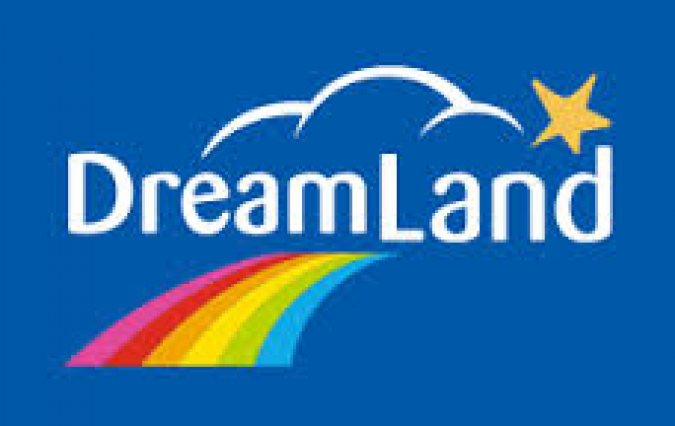 By Samuel Browne
November 17 2014
Well, what a Friday it is…
After a wonderful away win against Sale in which our forwards dominated a star-studded pack - winning several scrums against the head and turning over possession with clockwork regularity at the breakdown - Irish welcome Bath to the new, purpose-built Lionel Road stadium in Kew. It has been a remarkable week, during which Brentford achieved automatic promotion to the Premier League and were subsequently given Wembley Stadium as a gift for their wonderful achievement. Then, in an act of equal generosity, Matthew Benham, owner of Brentford FC, offered Mick Crossan and the board the chance to purchase Lionel Road Stadium for the princely sum of £1. Obviously, they accepted. This announcement was promptly followed by the surprise signings of Brodie Retallick, Willem Alberts and Duane Vermuelen to bolster our pack (not that we need it after blitzing Sale at the AJ Bell). Even better than this, O'Neills announced that they will be selling long-sleeved shirts in sizes up to XXXXXXXXXL! In a final, incredible twist of fate, the East stand has been returned to its status of unreserved seating and the price of Guinness has dropped to £2 a pint. All of this has set us up to face Bath tomorrow in great form, a great mood and with great prospects. Anything less than five points would be a disaster.
Anyway, onto Bath. For me, despite their strong form in the early part of the season, Bath continue to underachieve. They are plagued by injuries and call ups, yet they still have a pretty tasty squad available to them. They struggled to put a determined, but ultimately weak, Newcastle team away with any degree of style or dominance. They have, without doubt, moved on since Mike Ford stepped up to the lead role, but questions still need to be asked of their forwards. With such an array of glittering talent across their pack, why are they not a more efficient unit? Why does David Wilson seem to struggle for Bath, but annihilate the opposition in the NZ and SA teams? In my opinion, Bath have the second best squad in the league after Sarries – they even managed to overturn the Saffers fairly convincingly this season – and yet they were blown away in Europe by Glasgow (solid and reasonably successful recently) and Toulouse (bang out of form and on the verge of a crisis). Despite these feelings, I am terrified at the prospect of playing them this weekend. Our scrum was atrocious against Sale, but I would hope that we can at least gain parity against the ordinary Catt and the wildly overrated Thomas. Hooper is a good captain but far from their best second row and, in Day, is playing alongside a guy who is far superior. The back row is missing huge numbers of players, but Sisi will be keen to impress and Houston is always a handful. At half back, Youngs will do little wrong and Henson appears to have finally settled down. Devoto is very much one to watch for in the centres and Woodburn seems to be quite effective despite lacking top level pace.
For us, there need to be some changes. Our back row cannot feature three players who all look bang out of form. If Trev and Leo aren't playing for Samoa, I sincerely hope we can bring them in. Ideally, I'd like to see a back row of Trev, Gilsenan and Guest. Trev and Gilsenan are both quite compact and able to get very low, whereas Sisi and Ewels are both big, tall men – they generally find the little fellows tougher to shift at the breakdown. Skivs is a no-brainer but, if he is available, Leo's weight and power will be badly needed in the scrum. Halani is yet to recapture his form from last year, but we have no other choices there. Having played in the position myself, I have no time for the constant haranguing of scrum halves that this forum indulges in. The facts are that a scrum half will always struggle for form when the pack in front of him are being annihilated. Genia was useless for Australia for a year or so whilst they got whipped around the park, but he could still turn it on for the Reds when they were on top in Super Rugby. Yes, Steele apparently added pace to the game, but things had broken up by then and substitutions had been made. A 9 will ALWAYS find it easier to make an impact when they are brought on as a sub with fresh forwards in front of them. The moaners on here were singing Darren's praises the other week when he 'upped the tempo' after coming on as a sub for TO'L. I don't see there being much between the two and would be happier with either Scott or Darren starting. Fly half is a worry. Noakes was brought in to add control, but he doesn't appear to be doing this. With Griffon and Mulchrone in the centres, we lack anyone with the pace, stepping ability and breaking threat to hold defences. For me, this was a very unbalanced selection – I imagine Brian will look to make changes somehow. Darren and Myles played a lot together in the past few weeks, and I would always take comfortable familiarity over untested pairings. The back three tend to be a little peripheral to what we're doing at the moment, but we have to favour defence over counter-attacking brilliance so I would swap Short in for Topsy.
Our key to winning this, as in most games, is matching Bath's pack. We plainly failed in this objectives against Sale. Our defence of the maul was technically appalling. Glenn can stand there and say that we're not working as a team and getting our heads on the wrong side (he's correct), but it is his job as forwards coach to make sure that we are doing those things. Against Sarries, Leicester etc, our pack worked as a unit. The back row all had specific jobs to do around the park, the locks hit rucks left, right and centre and the whole eight pushed in the scrums. That seems to have fallen apart recently. Were I Brian and Glenn, I would spend this week reminding these players that they are still quality professionals and running drill after drill focussed on getting them working as a pack. Show them the videos of Sarries, Northampton and Leicester. Then show them the clips from Sale. The differences in our play are stark. We haven't become a bad team over the past few weeks; we've simply slipped into an old pattern of individual thinking. We need our team work ethic back.
We could beat Bath, we certainly have the personnel capable of doing so, but there is no way we will unless we transform ourselves back into the unit from the first four or five games of the season. I'm sure that Brian and Glenn are working on it.
View a Printer Friendly version of this Story.
I dreamed a dream...
Discussion started by The Craic www.londonirish.org , 17/11/2014 11:23
The Craic www.londonirish.org
17/11/2014 11:23
What do you think? You can have your say by posting below.
If you do not already have an account
Click here to Register
.
Ajax Treesdown
17/11/2014 15:07
The east stand basically is unreserved...its been that empty lately
wattshisname
17/11/2014 17:48
Quote "Then, in an act of equal generosity, Matthew Benham, owner of Brentford FC, offered Mick Crossan and the board the chance to purchase Lionel Road Stadium for the princely sum of £1."

I dreamed a Nightmare!
Sorry, only registered users may post in this forum.
More London Irish headlines