Nottingham Match Report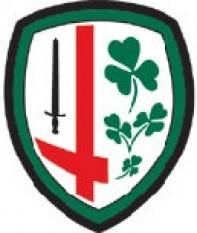 By Sam_R43
October 3 2016
Our first Friday night game in the league this season against a familiar opponent is the kind of banana skin we could do with side stepping this season.
After a very impressive pre-season, with an emphatic victory over Quins and dominant win against today's opponent, the first four games of the league season left us wanting more. Don't get me wrong, four wins from four, try bonus points, solid defensive work, away victories and top of the league is nothing to be sniffed at. In fact, considering the woes of last season, it's great to be winning games. And while we've put in four solid performances, we've lacked the pizzazz we were hoping we'd see having stepped down a division. It's a very strange feeling as a London Irish supporter, to be winning games week after week, and to still feel like we're missing something. Maybe this is what it's like to be a Saracens supporter (or a Tigers supporter a few years ago!)
Two R43's (Sam & Jon) arrived at the ground as the boys were marking their territory with a team huddle. LKR was on a train somewhere between London & Nottingham. It may sound like we left her behind, well we did leave her behind, but she made it in time for kick-off (or as she'd call it, an hour and a half late!)
It was a bright start, we were on top from the start. The pack dominating the early exchanges in the scrum, a theme that continued throughout, earning several penalties. The first try came from an individual moment of brilliance from Scott Steele, as he used the referee as a blocker, scooted round him and broke free to dash over from 30 metres out. We continued to pin Nottingham back and keep the pressure on, which worked a treat as just before half time Irish ensured the hard work resulted in more points. This time a nice chip through from Bell was collected by Ferg who threw a long bounce pass out wide, which found Fowlie who set up Tiks to finish in the corner. A very nice piece of backs play, which had the half time score at Irish 15-0 Nottingham.
The second half continued in the same vain as the first ended. Max Northcote-Green, on the back of some very impressive performances, ran a good strong line, breaking through the Nottingham defence and barrelling over for the third try. And not long after the bonus point came. A good spell of dominance, some rumbling ahead by the forwards, and Ferg runs a hard line and crashes over the line under the posts. The score at 29-0, with 20 minutes to go.
The foot may have come off the pedal ever so slightly, but the job was done and some changes were made. However, in terms of defensive intensity, it continued to impress through to the end. Standing so close to the dugout it was clear Dodge & Skivs were both wanting to keep up the 'work rate', it's Dodge's favourite word after all! Unfortunately, with a lot of help from sir, Nottingham crossed the line with the last play of the game, and the score finished 29-7.
Not only was it a great team performances, but there were some very strong individual performances. Max Northcote-Green continues to impress, very strong in the loose, carries very well and has got over the try line again. Ben Franks put in a long solid shift, not only dominating the scrum but putting in a good defensive shift too. I continued to be encouraged by Marshall, while I don't think we've seen his best going forward, his ability to read the game and communicate with the players from full back, I'm sure has a huge effect in keeping our defence so solid. But the stand out performance was undoubtedly Scott Steele. Not only was his distribution quick and precise, he looked very dangerous with ball in hand too, and could easily have had another couple of tries. Considering the competition for the no.9 shirt, he has really laid down a marker.
A quick word on the Nottingham ground. As with the away visit to Goldington Road, it was another wonderful small traditional rugby ground. And the more we visit them, the more I fall in love with
these kinds of grounds. The more I look forward to visiting them, the more I dislike home matches. I know the game has turned professional and we need bigger crowds, in bigger stadiums, to attract more money, to attract better players. But, it means this season we will have some real treats as we visit grounds that have a much more intimate and genuine rugby experience. Part of me wishes, that if it were financially viable, we stayed in the Championship and moved back to Hazelwood, but sadly it won't happen. On another note the away support for a Friday night in Nottingham was incredible. It appeared we could have had over 50% of the supporters behind Irish. If you get the opportunity, make the trip, not only to the likes of Pirates & Jersey but Scottish/Richmond & Rotherham. Join the party!
Ultimately, I thought it was our strongest and most complete performance of the season. We finished feeling much more satisfied than any other match of the season. We didnt put 50 points past them, but with the game plan we're using at the moment, I don't think we're supposed to. What we did do was dominate. Dominate the scrum, dominate the contact area and dominate territory. And it's probably not a coincidence that the performance was after a week with the Good Doctor at the club. It was a performance very reminiscent of Saracens under his control, no need to do anything too flash, just overpowering the opposition with smart and precise rugby. I believe, if we continue to perform like we have done, we'll be able to beat any team in this division. The more we win, the more confidence that will build around the squad. And hopefully, if we side step the giant play-offs shaped banana skin, we'll have a system in place that'll put us in good stead to regain and retain our Premiership status.
More London Irish headlines
London Irish Poll