The Craic - Player of the Season 2016/17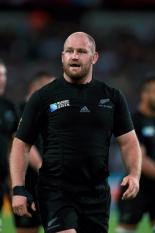 By Griff
July 25 2017
Each season The Craic awards its Player of the Season award to the player who gets the most Man of the Match awards. There's no actual prize but we do keep a record of the winners for prosterity. It's a nice tradition and if you visit our Match report archive you can see the entire list.
This season we had a bit of a hiccup - MickeyMouse and I managed to forget between us to poll for Man of the Match awards towards the end of the season... So we had to use the nominations as an indication of how the vote would go.
Once that obstacle was crossed we had the added issue of three players drawn for the award and so finally a user-poll had to make the decision. But I'm getting ahead of myself, first the results:
With One MotM...
Firstly we look at the winners of a single Man of the Match award. One of these was "None of the Above" which usually signifies a poor team performance but in this case was the second of our back-to-back losses against plucky Jersey (in the British & Irish Cup). It was a young team who were out-muscled by a canny Jersey squad with their tails-up. We did start a thread for MotM nominations but none were forthcoming. I think we're all just glad it was our final loss for the season.
The other single-winners were The Whole Team - another forgotten vote but well deserved for the turn-around from two losses to the complete destruction of Doncaster away. Greig Tonks, Sentiki Nayalo, Joe Cockanasiga, Aseli Tikoirotuma, Sebastien De Chaves, Jacob Atkins, Theo Brophy-Clews, Mike Coman, James Marshall and Alex Lewington all won one award too. They could all have easily won more but when everyone is playing well and there's only one award then people will miss-out.
Two MotMs...
These guys managed to double their tally and all put in many a fine performance over the season.
Ofisa Treviranus was regularly a stand-out causing defences all sorts of problems and putting in hits that made us wince in the stands.
Fergus Mulchrone only managed two (despite a certain female denizen's firm efforts to nominate him for virtually every award...) but was in many eyes the forgotten man this season. Fergus certainly put many a shift in and was central to Irish's much-imporved defence.
Scott Steele was possibly seen as our back-up scrum-half this term but while Brendan got no awards Scott managed two - read into that what you may. Steele certainly made a good fist of sniping around our ruck - I suspect he enjoyed the improved security of playing Championship opposition.
Finally Conor Gilsenan probably put-in more shifts worthy of note than he got credit for but sadly for him when he's doing his job so well you shouldn't notice him.
All of the above (and indeed the rest of the squad) were part of our "winningest" season yet. Three stood-out though.
Four MotMs...
These three guys won MotM awards on four occasions - they were also pretty regular in the nominations.
Tommy Bell gave Irish what many had been calling for - an 80+% kicker with a good hand on the tiller at 15 (with a few cameos at 10). Tommy made a few memorable slips over the season (something anyone will at full-back) but they're easily forgiven with the massive contribution he made both from the tee, from hand and on-the-hoof. He also regularly stood as last-man to prevent a try and prevented almost all of them.
Ben Franks - real-title Twice World Cup Winning All-Black Ben Franks. It seemed a little unfair at times to be playing someone of Ben's calibre in the Championship - the home match against Richmond stands-out where he was packing-down against a man who would return to his day-job as a solicitor (I think) come Monday. Someone of such class could be forgiven for feeling this year's league was below him and he could've dialed-in a few performances however Franks was his snarling best in every match he played. A leader in the pack, a destroyer in the scrum and a nightmare in-the-loose. Ben Franks does not do second-class.
Blair Cowan has long been a massive part of the Irish game providing both go forward and a stopping force for opposition attacks. Sometimes it is quite difficult to work out how many Blairs are on the field. Like Franks, Cowan could've seen the year in the wilderness as somebody-elses-problem but Blair worked like a Trojan and you got the impression he took the relegation as a personal affront.
The Result
With those three heroes level we had to have a vote and I think most people would agree with the result. He attracted more than the other two combined and, indeed, was also awarded the LISC Player of the Season award.
Ladies and gentlemen, your worthy winner of The Craic - Player of the Season 2016/17: Ben Franks.
More London Irish headlines
London Irish Poll