Strength By Position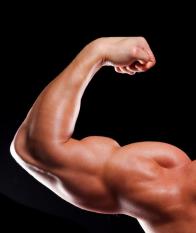 By Margin_Walker
August 10 2017
With the first pre season game around the corner, where do we think we are strongest by position and where are the biggest gaps? Margin_Walker looks at the current state-of-play.
For me it would be something like this (strongest to weakest):

Scrum Half - Lots of depth here with 3 AP ready options and a top quality prospect in Brand in the academy.
Tighthead - Bit of a Dad's Army look to it with Franks and Du Plessis, but lots of depth and experience. Saolo also offers an interesting option.
Hooker - Again plenty of depth with 5 hookers. Paice and Fainga'a leading the way, but Dawidiuk also a capable deputy, before you get to players untested at this level.
Wing - Pretty happy with our options on the wing. Lewington (apart from a case of dropsies against Doncaster) looked so sharp on his return last season and has performed at this level before. Nalaga, Cokanasiga, Tiks and Ransom all bring offer different threats which we'll hopefully be able to take advantage of.
Blindside - Coman was great last season, with Schatz and Lomidze also strong options here.
Inside Centre - Should be solid here with Williams, Mulchrone and McLean all offering something slightly different. Could also see TBC continue to pop up here.
Fly Half - A crucial position for us, given how much of a problem not having a decent ten was for us last time. We are definitely stronger this time around, albeit without a player that's properly guided a team at this level before from ten. Crucially we have a top class kicker now in Bell, who will hopefully stay injury free.
Fullback - Hard to separate too much from fly half, given that a lot of the players are interchangeable (Marshall/Bell/Tonks).
Outside Centre - Starts to get a little less convincing here on paper imo. As good as he's been, prefer Mulchrone as a 12 personally. Tiks has featured a lot, but I'd worry defensively at this level and Fowlie is yet to really fire. Hearn also hit and miss.
Number 8 - Trev isn't getting any younger and Lomidze is a bit of a wild card. Could be fine but compared to others in the league we are a bit light here imo. Schatz could also feature.
Openside - Cowan is proven at this level, but while I really like Northcote-Green and Gilsenan, they'll need to perform under pressure is Cowan is out.
Loosehead - Reid should be a good signing. Other options not really established at this level or are coming back from long term injuries (Smallbone)
Lock - Definitely short of numbers and real proven quality here. Four senior locks with no one ready to step up from the academy. Whilst De Chaves didn't get a look in at Leicester, I've no doubt he'll be fine. Paulo's fairly experienced, but has bounced about a fair bit, with Lloyd and McNally less experienced options. Assume we'll pick someone else up before the start of the season, whether VDM or someone else.
Overall we've got a stronger squad than we did last time, but the league has also moved on a bit. Will take a real effort and a bit of luck along the way (or at least not the massive glut of injuries we had in key positions in 15-16) to avoid the drop, without an obviously weak team. Will likely take at least 5 wins to stay clear of 12th spot imo and early wins will be crucial. Will need a few players to step up and make a name for themselves, but do have the advantage of a little more cohesion in the playing and coaching setup this time.
Of the current academy crop, I think Brand will be closest to an AP appearance, with Matt Williams and Curtis-Harris (if he can stay injury free) as a wild cards.
More London Irish headlines
London Irish Poll