Newcastle v London Irish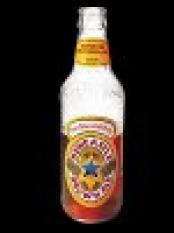 By NMB
October 6 2017
Prior to this game I had only seen our triumphant and encouraging performance against Quins at the LDH. In between there had been three lacklustre drubbings and an array of issues were coming to the fore – poor defending, slow starts, lack of a clinical edge… So I hoped to see a vast improvement and, crucially, evidence that we can compete and stay up this season. Although Newcastle have been going very well this season, historically this is was a game I would target as one we could win and they have usually been close encounters so, come Friday, I had convinced myself that we could get a result. (It takes a couple of days but, by game day, I can usually convince myself that we can win whoever we are playing)
The game:
LI got off to an ok start, we were matching Newcastle in most areas, our defence was solid and we were putting them under a bit of pressure. This resulted in a penalty and 3 points from the ever reliable boot of Tommy Bell. However going forward we lacked creativity and had a tendency to try these long loopy passes which had me worrying every time one was floated. It showed a lack of ideas and we were just asking for one to be snatched up for an intercept try.
Inevitably Newcastle got into the game after about 15 minutes and the common theme of missed tackles and poor defensive alignment reared its head again. Newcastle scored two tries in very quick succession without having to work particularly hard. In both cases we looked to have the cover to snuff out the attack but they made ground startlingly easy with direct running and good support, add that to missed tackles and hey presto you have a mountain to climb! I think everyone on here agrees that this is a worrying trend that needs to be addressed immediately. Every team, including Worcester, have the ability to put huge scores on us if we defend this way.
I feel that the positives from a LI perspective began after the second try. Yes Newcastle were in the ascendancy and therefore had the possession and drive to score two more tries before and just after half time but I felt our defence was at least starting to put in a bit of a shift and Newcastle had to work much harder for them. The third try was after sustained pressure on our line and, although dubious, I feel that it was just touched down by Goneva. The fourth came from a rolling maul which I felt we had done a relatively good job of defending and they were quite lucky to just squeeze over. Fowlie was on by this point and was much stronger defensively and put some good work in for a back almost pushing the maul out of bounds.
Newcastle had the bonus point in the bag but I don't feel that they dropped off at all. Instead our attack improved no end. Partly this was to do with our improved defence, creating more space and opportunities. Paulo made some big hits and Fowlie/Tonks had gone some way to shoring up the midfield. Going forward our attitude changed, gone were the loopy passes, our running was more direct, Marshall was trying things constantly and Tonks adds another dimension to our attack. Lewington was making breaks and could have scored a few if it wasn't for the excellent defending of Goneva. Meehan has the best pass of any of our scrum halves and gave us speed and direction. Simple and direct running yielded a try which was disallowed for a forward pass (correctly) but the signs were there.
Gilsenan scored a great try which was made by Lewington making something out of nothing running the ball out of our own half. A bit of space, direct running and good support and we have the quality to score good tries.
With 10 minutes remaining we scored a second. A kick through from Marshall, who was becoming a real nuisance, broke the Newcastle line, a few passes found Fowlie who showed impressive strength to power over.
Game on! We were hunting a losing bonus point or more!
Alas it was not to be though. Newcastle battened down the hatches and we couldn't find a way through in the last minutes of the game. Too big a mountain this time. The score finished 29-17.
Overall I feel there were much more positives then negatives from this game. Our defensive worries continue but was absent for a shorter period this time round. Our attack improved no end in the second half and I feel this was due to a change in approach from LI rather than Newcastle dropping off. We had the ingredients for a complete performance but will never be able to demonstrate it if we are always chasing the game.
No time like the present. It is already Wednesday so I have convinced myself that we can, nay should, beat Leicester at home and start our journey to mid-table.
COYI
View a Printer Friendly version of this Story.
Newcastle v London Irish 
The Craic www.londonirish.org (IP Logged)
06/10/2017 10:54
What do you think? You can have your say by posting below.
If you do not already have an account
Click here to Register
.
Re: Newcastle v London Irish 
06/10/2017 10:55
Many thanks NMB! Apologies for not posting yesterday, busy day and I simply forgot about it :-)
Sorry, only registered users may post in this forum.
More London Irish headlines
London Irish Poll