We are taking hospital visitors!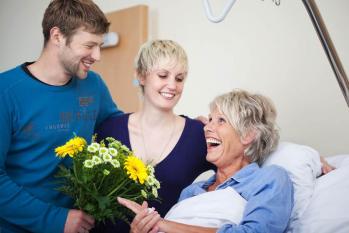 By fatlad76
February 9 2018
I don't tend to go to games away from the Madstad, except Twickenham, and in fact the only games I have been to prior to this were the little home game in New York and a previous trip to Cardiff for an LV game when my son was at Cardiff University. That game was at the football ground. So when their former main sponsor wanted me to visit on business, I jumped at the chance of arranging a trip to Newport for Friday afternoon! Then on to Cardiff Arms Park.
The first interesting point to make was the number of kilts I saw in Cardiff town centre. Wonder why? Actually I think that also helped to bolster the crowd since I had several Scots seated near me.
Having witnessed our last two home games and also the video of the game in Georgia I was hoping that the momentum and winning way would continue. I know there was a slim chance of progressing in the LV but that really was not important.
The game started with Cardiff possession for the first few minutes and it was a bit alarming that Coman hobbled off with a knee injury with only 2 minutes on the clock. It did not look good. When we did get the ball we started to look threatening and unfortunately did our usual of knocking on when only 5 metres short after 7 minutes. However, we then had a delightful cross field kick from a lineout that Lewington caught and we were 0-7 up.
10 minutes later after a box kick that did not find touch on the half way line we kept missing tackles and Cardiff ran it back to level the score. This looked like a better test and contest than the Wasps game. From the kick return we always looked like the receivers had got the message and we were passing to players at pace. We made it past the gain line virtually every time. Trev was making yards every time and getting battered but eventually crossed the line close to the posts. Botha was also having a good carrying game as well. Over the next period we once again made it to within 5 metres and fluffed it.
Cardiff eventually got a penalty and from the lineout on the half way line we once again missed tackles and they scored in the corner. Back to all square. Towards the end of the half we had a 20 metre driving maul to within 5 metre and once again got turned over. However, 3 minutes later when back at their end, a pick up and go saw Botha go under the posts. Much deserved and a one try lead at the break. I think we had the better of the half but certainly if we were complacent we could still come away with nothing.
The second half saw Steele on for VZ who I thought was excellent in the first half. Quick and accurate ball, not all in one direction and also willing to go himself. Kept the Cardiff defence thinking.
After 5 minutes we saw Botha run on and the ball held up inside. From the resultant scrum 5 Trev went around the back and we had our bonus point try. At least the competition was still alive for another day if we win. The next 15 minutes saw a few changes and the play became scrappy. Good to see Porecki back but his missiles were definitely rusty. We then had a lovely strip from Botha and a 50 metre run. He did not have the legs but the off load to Fowlie and under the posts he went. 14-35. With 7 minutes left Cardiff got one back, but we had not finished. In the last minute a mid-field break resulted in a poor pass from Williams just short of the line but Big Joe's big hands scooped it up to go over. Game over 21-42.
So I guess you are wondering at the title. I heard an interview on the radio from I can't remember which wendyball Premier league manager who described their recent set of results and getting out of the relegation area as analogous to getting out of intensive care and on the mend but not yet out of hospital. Thought it was very apt for us after the last four games. On to Sale!
More London Irish headlines
London Irish Poll