Top Gear!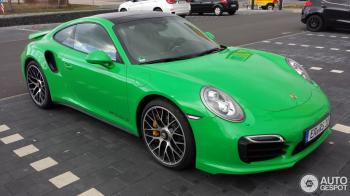 By Bill the Chip
March 16 2018
As someone who goes to every Irish game home and away, and also an avid reader of the Craic, I thought I should step up and help Griff's regular pleadings and do a match a write up!
It turns out it was the easiest thing I've ever written, "Why?" I hear you all ask, well that's because Dai Young the Wasps head coach said it all to Sky TV in what was horrific conditions due to torrential rain and hailstorms "The best team lost" – his words not mine. In what was an error strewn game we were the better team and deserved more, but that's the tough end of professional sport.
So if you are still with me at this point I'd like to share some views on this great club of ours partly due to my observations of travelling to the away venues from New York to Allianz Park and this weeks visit to Wasps, but also the heated and varied views on the Craic.
The single biggest thing I've learned being back in the premiership is just how far behind we are as a club. This was starkly shown to us most on Saturday at Wasps but also 3 months earlier at Saracens. With both clubs pleading, being on their knees with 20 players missing from each squad – wow I thought we're in with a chance! If you get 5 minutes take a look at the side Dai Young managed to field…staggering and on top of this he can let Cipriani and Haskell go next season because he's upgraded for the newer southern hemisphere models. There layeth the difference…..money.
I'm going to try to and explain this to the angry mob on the Craic by way of cars…stick with me please.
I'm the one in the car park with the Porsche and number plate GO11RSH (I'm not showing off but need this for example). In the Premiership there are 10 Porsches and 2 lets say Golfs. One of the Golfs is a GTI and has its own garage. The other lovely green one, with Hazelwood alloys is us. It's a great car, does everything you want it to but it ain't a Porsche. We give it four great young mechanics called Nick, Dec, Paul and George to look after it and they love it as much as we do, they sweat and toil like NO OTHER mechanics in the area – but it ain no Porsche.
Hell we even tried to bolt on a Lewington turbo, they stiffened the suspension with Ben Franks struts and Arno Botha brakes. Each Saturday we pick up our lovely little runner up ready to give the Porsches a run for their money only to find they have upgraded to the Porsche "Piutau or Farrell".
Sure I hear you say we stuffed the Porsche Harlequin first race of the season. Well I think we caught them at the lights while they retuned their DAB radio. Not everyone will get caught with that old trick they'll be waiting at the next stop sign.
Now for the guys on the Craic, the Shawshanks, GHA and others. I get it's your car too but to me you're just filling the boot with biggest Austin Healey double sub-woofer blaring out tunes no one wants to hear. This team and young management give everything every week – it's why I still go. Given time like Rob Baxter, a ground they can call their own and either the money to buy a Porsche or better still "The" most up to date shiny fastest Porsche, Lamborghini or Aston Martin at least able to compete on an equal level, but then and only then can we park in the Premiership car park.
More London Irish headlines
London Irish Poll