Down Down Deeper and Down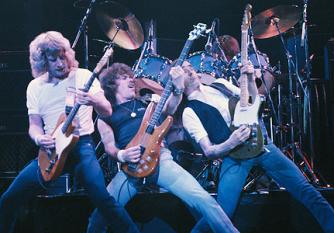 By Finno
May 16 2018
And so we came to the final day of the season, already relegated. We had already decided to make a weekend of it in Bath last August when the fixtures first came out, so had the hotel booked. Bath is a beautiful city and a great place to watch rugby.
So, we arrived Friday night, did the Roman Baths on Saturday morning before heading to the ground via a couple of 'watering holes'. It was hot and sunny as we took our seats in the East stand, 'we're going to be fried alive' I thought over the next eighty minutes. How right I was, but not in the way I thought !
'C'mon guys let's put up one final good show before we bow out of the Premiership'. No chance, three minutes in we were a try down, by thirty minutes Bath had secured the try bonus point. Half time was needed fast, as this was already embarrassing. Bath scored again before the break. 35-0 !!
We managed to keep them out for the first thirteen minutes of the second half, but two more Bath tries and it was 49-0! At least the sun had gone behind the clouds, but the 'frying' was still going on, on the pitch!
Eventually, we got on the scoreboard with a McNally try...and a couple of more tries were shared on each side, leading to a final score of 63 -19!
It was a long and painful 80 minutes. We just didn't turn up. Some of the younger lads like Loader were given a start and he did well, but most of the others seemed to already be on a sunny beach enjoying their holidays.
Badly in need of more refreshment, we headed to the excellent tented bar area. Boy, those guys have it sussed about how to sell large quantities of beer quickly! As we were leaving the ground, the players were on their way out, and I had the pleasure of shaking hands with Paicey and thanked him for all his service and wished him the best back in Australia. A true legend !
So, where did it all go wrong ? Were we ever good enough to stay up ? Were we just unlucky with injuries ? Was the coaching and application not up to scratch ? Did we leave it too late to change things ? The answer, in my view, is probably a combination of all the above. One thing is certain though, we will have to be, not just beating sides next season, but comprehensively beating them, if a) we're to return at the first attempt and b) have any chance in the Premiership the following season, or we'll have the Fat Lady signing that Status Quo song again!
Either way I'll be there supporting them....COYI!!
View a Printer Friendly version of this Story.
Down Down Deeper and Down
The Craic www.londonirish.org (IP Logged)
16/05/2018 12:59
What do you think? You can have your say by posting below.
If you do not already have an account
Click here to Register
.
Re: Down Down Deeper and Down
16/05/2018 13:10
Great report Finno sort of sums up the season to a tee hopefully will be responding a lot quicker next season and off to a racing start.

COYI
Sorry, only registered users may post in this forum.
More London Irish headlines
London Irish Poll