Tactical Periodisation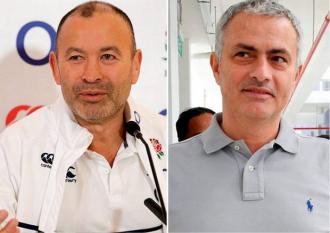 By bertles86
June 14 2018
Victor Frade lectured at the University of Porto and invented a sports training methodology called Tactical Periodisation.
Initially his focus was on football and the crux of his concept was that football is a tactical game which has physical, technical and psychological aspects which combine to deliver tactical results. I.e. Just being fit, or just being skilful isn't enough, you must be intelligent on the ball too in order to win.

Tactical periodisation puts the coaching emphasis firmly on tactics, as the name would suggest. Therefore, any physical, technical or mental development must always have a tactical intention.

As Wikipedia says: "In other words, although the ability to run for 90 minutes may seem vital to play the game, knowing when, where and how to run is much more important."

Frade's most famous student is one Jose Mourinho, who has implemented this method day in, day out for nearly fifteen years to great success.

What has this to do with rugby?

Eddie Jones has implemented this with England. He has employed tactical periodisation to great effect, whereby the transition from defence to attack (or vice versa) is more natural, faster and ultimately more successful. The players minds have been trained to recognise the situation they are in (defence/attack etc.) and the body follows, usually to great effect...just look at the first twenty minutes last Saturday.
Further Reading:
The Man Who Taught Eddie Jones
Football Coaching - Tactical Periodisation
More London Irish headlines
London Irish Poll