Twenty Questions to a Usual Suspect - Subtel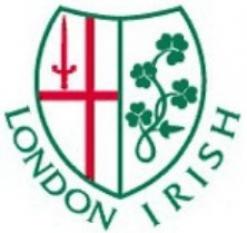 By BrianC
August 1 2003
Somewhat reluctantly, it has to be said, the third co-editor of this site has come out of the closet. Now Paul Warrender, better known as Subtel, exposes himself.
Meet the family
Twenty questions to a 'Usual Suspect'
Subtel
Real Name
Paul Warrender
Location
Can usually be found near a bar !
or around Sandhurst, Berks (or both !)
Occupation
Professional Drinker and part time Electronics Design Engineer (run own business for 23 years)
Favourite:

| | |
| --- | --- |
| Movie(s) | Life of Brian (not Campbell !); Johnny English; Most comedy films |
| TV Programme(s) | Don't really do TV... Fawlty Towers; Monty Python, and of course watching Rugby |
| Book(s) | Don't do fiction !! I'm a boring anorak engineer, happy to curl up with a huge tome of a data book |
| Music | Pink Floyd; Doors; Coldplay; Dido; Le Cheile and most other Irish music; Coutry & Western in the USA; Stranglers; Eminem; Trad Classical, etc, etc |
| Radio Station(s) | 2-Ten FM; Capital 95.8 |
| Food(s) | Indian foremost... the hotter the better !! Chinese; VERY large steaks. Enjoy cooking for friends and family |
| Drinks(s) | AG of course !! Fullers ESB, other good real ales, good red wine, and of course Cognac (purely medicinal !) |
| Place(s) to visit | Sydney and north around Gosford, great people those ex-poms !!; Japan (make sure you take an interpreter though !); Naples, Florida great place to relax. |

How long supporting LI?
Watched first match at Sunbury around 1991/2, then occasional games, then got hooked full time when they moved to the Madstad. This season is the first for some serious away games ! (tilt)
Best ever LI game (Excluding 2002 cup final)
Got to be this years double against Tiggers
Favourite LI experience off pitch (Excluding 2002 cup final)
Toulouse away tour last October. Priceless !! ;-))
How did you start supporting LI?
Friend of mine's business sponsored a match in the 1991/2 season and it went on from there.
What are your non-rugby pastimes?
Next you'll be telling me there is no Father Christmas ?! Must be drinking, I suppose.
Any Irish connection?
I know Murph and Maloney !!
Most likely to say?
Oh, go an, just one more then !
Least likely to say?
I better go home to the wife before the bar shuts !
Tell us something about you we don't know.
Once lent Noel Edmonds a fiver (and made sure I got it back !).
More London Irish headlines
London Irish Poll