Meet the Family - 20 Questions to JoeV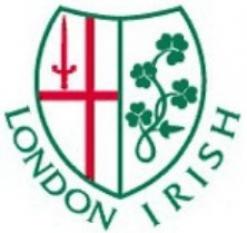 By BrianC
June 1 2003
It seems somewhat strange that is is less than a year since I first met up with JoeV at Henley. Always in the thick of things socially, he is one of our great party animals. Here are his 20 questions.
Meet the family
Twenty questions to a 'Usual Suspect'
JoeV
Real Name
Joe Varga
Location
Reading
Occupation
I.T. Project Manager
Favourite:

| | |
| --- | --- |
| Movie(s) | Con Air, Point Break, Jerry McGuire |
| TV Programme(s) | Casualty, Eastenders, SM:TV |
| Book(s) | Under the Frog by Tibor Fischer |
| Music | Westlife, Chopin, Beethoven, AC/DC, Bon Jovi. |
| Radio Station(s) | Radio 5 Live |
| Food(s) | Thai |
| Drinks(s) | AG, Baileys and Jamesons, Jack and Coke. |
| Place(s) to visit | Cape Town, Dubai. |

How long supporting LI?
6 years actually going on purpose.
Best ever LI game (Excluding 2002 cup final)
Toulouse away this season - strong performance on the pitch, great carnival in the stands.
Favourite LI experience off pitch (Excluding 2002 cup final)
Henley 7's last year - the craic in the evening was mighty.
How did you start supporting LI?
Going up from college in Portsmouth to Sunbury to watch some friends of a friend play.
What are your non-rugby pastimes?
Spending time with my children, reading, music.
Any Irish connection?
Lived with a load of hooligans from Belfast for three years at college.
Most likely to say?
Go on then, just one more.
Least likely to say?
Sorry chaps, got to shoot off early.
Tell us something about you we don't know.
I was once a Rent Boy in the chorus of Alladin in Cornwall.
More London Irish headlines
London Irish Poll