Meet the Family - Cybergoblin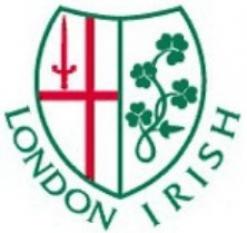 By BrianC
June 5 2003
Today we meet Cybergoblin. In the picture he is the one seen holding a certain cup on a certain day. I have to say his answer to the last of the twenty questions caught me by suprise.
Meet the family
Twenty questions to a 'Usual Suspect'
Cybergoblin
Real Name
John Moriarty
Location
Bexhill, East Sussex
Occupation
Sales Rep
Favourite:

| | |
| --- | --- |
| Movie(s) | The Italian Job |
| TV Programme(s) | Not really applicable, but if pushed, the Simpsons |
| Book(s) | Anything by Terry Pratchet |
| Music | Blues, Soul, Jazz and Irish |
| Radio Station(s) | Radio One, Virgin FM |
| Food(s) | Pizza |
| Drinks(s) | Guinness, Whisky |
| Place(s) to visit | Spain, Dublin, The MadStad |

How long supporting LI?
2 years actively, 20 in total
Best ever LI game (Excluding 2002 cup final)
Leicester Tigers, 24th November, 2002. My birthday.
Favourite LI experience off pitch (Excluding 2002 cup final)
Abseil at Twickers and the Craic all day on the 16th March, 2003
How did you start supporting LI?
Apparently my uncle used to play for them. And I'm half Irish.
What are your non-rugby pastimes?
Cooking, golf, drinking, cinema and more drinking
Any Irish connection?
Yes, I'm half-irish
Most likely to say?
I Believe! And Another Guinness, please.
Least likely to say?
No more Guinness for me, thankyou. Or I'm fed up with this team.
Tell us something about you we don't know.
I'm opening the London Irish Supporters Association of Spain. I'm moving to a warmer climate!
More London Irish headlines
London Irish Poll