Twenty Questions to a Usual Suspect - Kealy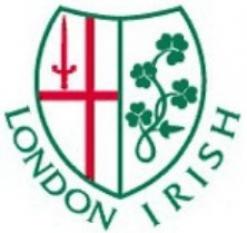 By brianc
June 8 2003
In the spotlight today is Kealy. To the best of my knowledge I have never met him. Perhaps I have done and I was too sloshed to remember. Such is the London Irish experience.
Meet the family
Twenty questions to a 'Usual Suspect'
Kealy
Real Name
Declan Kealy
Location
Twickers at present.
Occupation
Another I.T. dinosaur. If you want COBOL, you got it !!
Favourite:

| | |
| --- | --- |
| Movie(s) | Mad Max 2 and the Jungle Book (some say a resemblance to Baloo in the latter, no resemblance to Mel Gibson in the former) |
| TV Programme(s) | Tom & Jerry – Tom has been a role model |
| Book(s) | Power Programming Excel with VBA…hang on !! Just finished The Road to McCarthy – good. Fave book ? Impossible to pick. |
| Music | Erm, a bit of a thrash-metal rocker, but have been spotted at Opera, Raves, Recitals, Ceilidhs…etc |
| Radio Station(s) | Some Rock/Metal station I stumbled across in Boston – but RTE 1 throws up a few gems now and then. |
| Food(s) | I did not get where I am today without a decent intake of food. |
| Drinks(s) | Yes please |
| Place(s) to visit | New Orleans, surreal indeed ... and Boston of course. |

How long supporting LI?
25 years now – I know, I don't look old enough, do I ?
Best ever LI game (Excluding 2002 cup final)
Corcoran kicking us to promotion over London Scottish at Sunbury. The beating of Bath – last but one game at Sunbury. The thrashing of Harlequins just after the arrival of Lord Dick ... but probably the demolition of Leicester. I was speechless at half-time, expecting to wake up from the dream at any moment
Favourite LI experience off pitch (Excluding 2002 cup final)
In recent years probably helping in a large way to drink the Ebbw Vale clubhouse out of Guinness early in the evening. Singing with the Sim Bollix, to the horror of the then girlfriend.
How did you start supporting LI?
Bruv was playing for them ... the start of a long association.
What are your non-rugby pastimes?
Baffling the girlfriend.
Any Irish connection?
I'll say. OK, I was born in Worcester, so was the only member of the family ever to be born outside of the Emerald Isle until my youngest nephew popped into it in Denver. Dublin (Liberties) on the Father's side, Limerick (Croom) on the Mother's side ... and strong links to Kilkenny and Gort (Galway) through Grandparents ... Live in Naas when back home.
Most likely to say?
"I've got a reputation to uphold"
Least likely to say?
Campari and soda please.
Tell us something about you we don't know.
No way !!
More London Irish headlines
London Irish Poll