Twenty Questions to a Usual Suspect - Mallaidh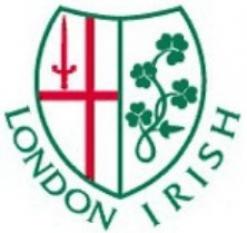 By BrianC
June 9 2003
Todays questions come from one of our younger supporters, Mallaidh. No doubt her taste in drinks will develop in the years to come but from her answers we can tell that her rugby tastes are already wery well developed.
Meet the family
Twenty questions to a 'Usual Suspect'
Mallaidh (Mollie)
Real Name
Mollie Sanders (age 7)
Location
Cranleigh, Surrey
Occupation
School Pupil and Troublesome Daughter
Favourite:

| | |
| --- | --- |
| Movie(s) | Harry Potter and the Chamber of Secrets |
| TV Programme(s) | The Queens Nose and The Wild Thornberrys |
| Book(s) | Any Harry Potter book and The Cat in the Hat |
| Music | Busted, Avril Lavigne and Red Hot Chilli Peppers |
| Radio Station(s) | Radio 1 and Jazz FM ( I just say that to keep Daddy happy) |
| Food(s) | Chicken Dippers and Chips |
| Drinks(s) | Water and Panda Pops. |
| Place(s) to visit | Wherever London Irish are playing. Also St Malo and Edinburgh. |

How long supporting LI?
One season with a lifetime to go.
Best ever LI game (Excluding 2002 cup final)
Toulouse in January 2003
Favourite LI experience off pitch (Excluding 2002 cup final)
My green wig made by Mrs Goz arriving.
How did you start supporting LI?
Daddy (DerekS) took me to see London Irish against Newcastle.
What are your non-rugby pastimes?
Skateboarding, art, being cheeky and not tidying my bedroom.
Any Irish connection?
Great Grandad and all before him - Donegal I think.
Most likely to say?
It wasn't me
Least likely to say?
Yes I behaved myself
Have you seen my Harlequins shirt (yuk!)
Tell us something about you we don't know.
I know all the words to the "Fields of Athenry".
More London Irish headlines
London Irish Poll