Twenty Questions to a Usual Suspect - Fr. Ted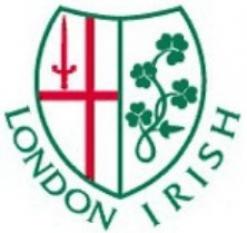 By BrianC
June 12 2003
Todays suspect is Father Ted. I have lost count of the number of people who have asked me if he really is a priest. Now you all know the truth.
Meet the family
Twenty questions to a 'Usual Suspect'
FrTed
Real Name
Simon B. Browne (aka Brendan)
Location
Clapham, SW London
Occupation
Barrister and Director of Sports/Media Agency
Favourite:

| | |
| --- | --- |
| Movie(s) | Snatch, Sound of Music, Pulp Fiction, Chariots of Fire |
| TV Programme(s) | Rugby Club, Friends, Bremner Bird & Fortune |
| Book(s) | Midnight in the Garden of Good and Evil, anything by Gerald Seymour on holiday |
| Music | Simple Minds, REM, Janacek and Puccini |
| Radio Station(s) | Anything that plays 80's music |
| Food(s) | Dublin Bay Prawns in Garlic Sauce |
| Drinks(s) | After 4 AGs I am always open to suggestion |
| Place(s) to visit | Melbourne, no finer city, the MCG is the world's best stadium. Glen Livet Distillery in Banff |

How long supporting LI?
On and off since 1978
Best ever LI game (Excluding 2002 cup final)
Sorry to be personal but my first ever run out for LI beating Rosslyn Park at Sunbury. Mentioned favourably in the Irish Times because I bought the journalist more drinks than anyone else. Downhill from there.
Favourite LI experience off pitch (Excluding 2002 cup final)
Finnegan driving the hire car across some French person's garden lawn in the famous "regional market incident" so he could make the Brive game on time
How did you start supporting LI?
In 1978/9 Tim Webster, LI No. 8 and England U-23 player and mentor, encouraged me to come up to Sunbury from Hants and have a go. I didn't really cut the mustard as a player but fell in love with the club
What are your non-rugby pastimes?
Driving up and down the M4. Otherwise would consider anything EXCEPT golf.
Any Irish connection?
Well, I signed the piece of paper in 1978 that said I had an Irish Grandmother in order to play for LI. In actual fact I had a great grand mama from Sligo.
Most likely to say?
Hello, that's 5 guineas please
Least likely to say?
Lawyers are overpaid
Tell us something about you we don't know.
Two of us put forward a 21 year old Rory Bremner for his first public appearance at the Upstairs Theatre in the Finborough Arms in Fulham. He's never looked back.
More London Irish headlines
London Irish Poll