Twenty Questions to a Usual Suspect - Bisach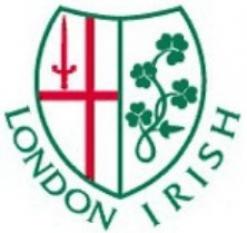 By BrianC
June 13 2003
Today we feature one of out well established Reading 4 suspects, bisach. His handle comes from a mixture of his name and that of his wife and son - Bill, Sarah and Charles. But then many of you already know that.
Meet the family
Twenty questions to a 'Usual Suspect'
bisach
Real Name
Bill Newton
Location
Reading

Occupation

Computer Analyst/Programmer
Favourite:


| | |
| --- | --- |
| Movie(s) | Mephisto, Kentucky Fried Movie and any Akira Kurosawa |
| TV Programme(s) | University Challenge, 24 |
| Book(s) | Musashi by Eiji Yoshikawa, and Tom Clancy, Lee Child, Eric van Lustbader |
| Music | E.L.O. (in all their forms), Christy Moore |
| Radio Station(s) | BBC Radio Berkshire (just for Graham) |
| Food(s) | As long as it's got either red meat, potatoes or bread, preferably all 3. Steak and Chip butty ideal |
| Drinks(s) | Coffee. I know it looks like either AG or rum but it's really just coffee! |
| Place(s) to visit | Berlin, Parc Asterix |

How long supporting LI?
Since LI started playing in Reading
Best ever LI game (Excluding 2002 cup final)
Any game, win, lose or draw
Favourite LI experience off pitch (Excluding 2002 cup final)
Toulouse away in 2002. I really did love those nice short walks between hostelries
How did you start supporting LI?
When LI started playing in Reading, we thought we'd pop along and see what was going on.
What are your non-rugby pastimes?
There's not a lot of time in the off-season to do anything else. However, I do like tinkering with videos.
Any Irish connection?
The wife's mother is Irish
Most likely to say?
Sir! Do you mind if I make a suggestion?
Least likely to say?
"Do you want a go with my drum" to certain supporters from The Rec."
Tell us something about you we don't know.
I can't actually play the drums.
More London Irish headlines
London Irish Poll