Twenty Questions to a Usual Subject - Alex22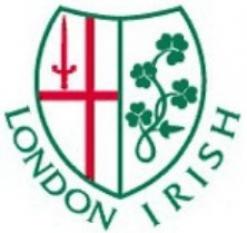 By BrianC
June 15 2003
One of the joys of doing this series is that I get to see these things before you. When Graham sent me his photo I thought - Oh! that is who you are - even though we had already spoken a couple of times. Perhaps I wasn't sober at the time.
Meet the family
Twenty questions to a 'Usual Suspect'
Alex22
Real Name
Graham Alexander
Location
Reading

Occupation

Investment Appraisal
Favourite:

Movie(s)

Groundhog Day, Sixth Sense, Purple Rose of Cairo

TV Programme(s)

Cold Feet, Red Dwarf, Blackadder

Book(s)

Uncle Petros and Goldbach's Conjecture - Apostolos Doxiadis,
Touching the Void - Joe Simpson,
Midnight Rugby - Stephen Jones

Music

Capercaillie, Runrig, Bruce Springsteen, Janis Ian

Radio Station(s)

Radio 4

Food(s)

Haggis, tatties and neeps. Kippers.

Drinks(s)

New Zealand Sauvignon Blanc

Place(s) to visit

Scottish Highlands. The Cevennes

How long supporting LI?
Since the year at The Stoop
Best ever LI game (Excluding 2002 cup final)
The semi-final win over Quins when we knew we were going to Twickenham.
Favourite LI experience off pitch (Excluding 2002 cup final)
Meeting Andrea Bray!
How did you start supporting LI?
After years of occasionally going to see matches at Wasps, Bath, Reading and Henley I became a committed rugby supporter when Richmond moved to the MadStad. After their demise I migrated to London Irish and found my natural home!
What are your non-rugby pastimes?
Sailing, golf, cricket, football, music.
Any Irish connection?
Two great grandparents from County Down.
Four years of negotiation with the Northern Ireland gas and electricity regulator and Northern Ireland Electricity plc over a new power station at Ballylumford.
Most likely to say?
Scotland is going to win the next 6 Nations
Least likely to say?
Mine's a half.
Tell us something about you we don't know.
My first rugby coach was Peter Squires, who played on the wing for England in the 1970s.
More London Irish headlines
London Irish Poll