Twenty Questions to a Usual Suspect - Baz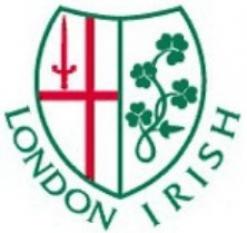 By BrianC
June 17 2003
The first time I met Baz was at Mulligans in Toulouse last October. He had brought a party of his clients over there to share the experience. We quickly named this "Corporate Craic." If any of his then clients are still prepared to do business with him.... well that is another story.
Meet the family
Twenty questions to a 'Usual Suspect'
Baz Of London Irish
Real Name
Barry Buckley
Location
Maidstone, Kent
Occupation
Paper Broker
Favourite:

| | |
| --- | --- |
| Movie(s) | Carlito's Way. Heat. Bladerunner. |
| TV Programme(s) | The League Of Gentlemen |
| Book(s) | Anything by Len Deighton or Antony Beevor |
| Music | The Pogues, UB40, New Order, Clapton, Led Zep. |
| Radio Station(s) | None. |
| Food(s) | Italian, Spanish, Indian |
| Drinks(s) | AG, Stella, red wine, vodka. |
| Place(s) to visit | Spain, Ireland. |

How long supporting LI?
40+ years.
Best ever LI game (Excluding 2002 cup final)
Quins v LI HC semi. Being able to see HQ from the stand and knowing we were going to the final. Tense day out.
Favourite LI experience off pitch (Excluding 2002 cup final)
World Tour of Toulouse. My first overseas LI trip. Great city, great supporters, mighty craic.
How did you start supporting LI?
Uncle took me to Sunbury as a wee slip of a lad.
What are your non-rugby pastimes?
Fly fishing. Reading. Drinking.
Any Irish connection?
Grandfather from Cork.
Most likely to say?
I can sell you some.............
Least likely to say?
I can't get hold of any.............
Tell us something about you we don't know.
Used to play for West Hartlepool and left one of my kidneys on the playing field.
More London Irish headlines
London Irish Poll