Twenty Questions to a Usual Suspect - Christine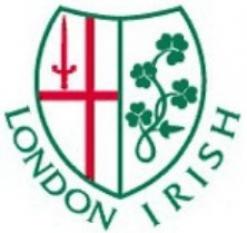 By BrianC
June 19 2003
Todays victim is Christine. She has been struggling somewhat to find a picture of herself somewhat less formal than the one used here. All to no avail, her time has run out.
Meet the family
Twenty questions to a 'Usual Suspect'
Christine
Real Name
Christine Imrie
Location
South East London (SE27)
Occupation
Secretary in the Retail Development Team of UK's largest property company.
Favourite:

| | |
| --- | --- |
| Movie(s) | Apollo 13 (even though I don't like Tom Hanks!), anything with John Wayne, especially Donovan's Reef |
| TV Programme(s) | ER |
| Book(s) | No favourite - I'll read mostly anything as long as it passes the boring train journeys to and from work. |
| Music | Runrig |
| Radio Station(s) | Heart, Capital Gold |
| Food(s) | Italian (Robbi's mum is a great cook), French, Thai and Chinese |
| Drinks(s) | Yes |
| Place(s) to visit | France (Dordogne), Italy (Robbi's family live in Turin) and home to Scotland (not as often as I'd like) |

How long supporting LI?
92/93 season
Best ever LI game (Excluding 2002 cup final)
Dick Best's first vs Quins at Sunbury - hee, hee!
Favourite LI experience off pitch (Excluding 2002 cup final)
Not sure this qualifies but drinking with Gary Halpin in Stirling County clubhouse after he played for the BaaBaas against SC when they won the league some years back (think it was '96). Great clubhouse at SC - ask AlecW! (My Dad and his 4 brothers all played for County)
How did you start supporting LI?
It's all Alec's fault.
What are your non-rugby pastimes?
Going out with my mates, holidays to above places.
Any Irish connection?
I spent by my birthday in Dublin during the last RWC.
Most likely to say?
Mine's a pint.
Least likely to say?
Make it a half.
Tell us something about you we don't know.
In dim and distant past I went out with Midge Ure prior to his Ultravox days.
More London Irish headlines
London Irish Poll