Twenty Questions to a Usual Suspect - Coochie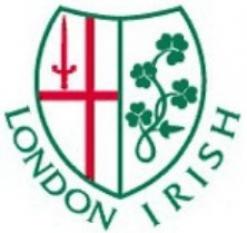 By BrianC
June 21 2003
Todays victim is Coochie. He hails from Bradford so is one of our futher flung season ticket holders. Reading how he started supporting LI it struck me that it is amazing what can stem from getting drunk on tour.
Meet the family
Twenty questions to a 'Usual Suspect'
Coochie
Real Name
Christopher (chris) Dine
Location
Bradford
Occupation
Currently training as a Prison officer
Favourite:

| | |
| --- | --- |
| Movie(s) | Highlander, Airplane, Blazing Saddles, any spoof film, all Bond films |
| TV Programme(s) | Any rugby based show and the Simpsons |
| Book(s) | Any James Herbert, Ian Rankin, Terence Strong |
| Music | My collection includes Metallica/Iron Maiden/Louis Armstrong/and Squeeze so anything really |
| Radio Station(s) | Virgin/Radio one, Despise local radio in any form |
| Food(s) | Italian/Indian |
| Drinks(s) | Guinness, Jack Daniels and coke |
| Place(s) to visit | Anywhere peaceful ie Enniscorthy County Wexford |

How long supporting LI?
1st year ST holder but have followed them for 15 yrs
Best ever LI game (Excluding 2002 cup final)
Sarries at home this season. Made my journey home worthwhile seeing the boys win well
Favourite LI experience off pitch (Excluding 2002 cup final)
Meeting everyone for the first time at the Middlesex 7's
How did you start supporting LI?
Met LI 15 yrs ago as a touring colt in Ireland they got us P*ssed as farts
What are your non-rugby pastimes?
My Family
Any Irish connection?
Very distant But I have been and I like Guinness, does that count?
Most likely to say?
"So much food and Guinness only one mouth" and "Doh"
Least likely to say?
"Wow another manufactured band how refreshing."
Tell us something about you we don't know.
I have just finished collecting the James Bond Spy files and collector cards under the pretence they were for my 6 year old son, sadly they were for me. And I spent an hour trawling the pits of robot wars in a vain search for Phillipa Forrester's leather clad behind then blaming my 6 year old when security found us Claiming he wanted autographs.
More London Irish headlines
London Irish Poll