Twenty Questions to a Usual Suspect - Mrs H.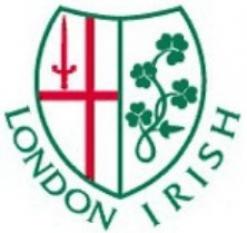 By BrianC
June 24 2003
Today we meet Mrs H. Those of us who were not on the Edinburgh tour will remember how, in conjunction with her father, Mr M., she managed to get score updates to us when the rest of the media had decided to ignore the game.
Meet the family
Twenty questions to a 'Usual Suspect'
Mrs H
Real Name
Jacqui Harrington
Location
Reading
Occupation
Systems Test Analyst.
Favourite:

| | |
| --- | --- |
| Movie(s) | Most comedies, all the Die Hard films (something to do with Bruce Willis in THAT vest!). I also love musicals like Oliver and My Fair Lady |
| TV Programme(s) | Friday night Channel Four veg out stuff |
| Book(s) | Any slushy books really, esp. Marian Keyes. Also like Tony Hawkes and anything else that can make me laugh out loud. |
| Music | Anything from Rock & Pop to Classical. |
| Radio Station(s) | Radio 2 or Classic FM - Depends on how the mood takes me - Must be getting old as I only ever used to listen to Radio1 up until my last birthday ... |
| Food(s) | Anything with a significant amount of calories, PLEASE. |
| Drinks(s) | Most things, although I will never ever touch whisky again, following a disastrous New Years Eve party drinking game a few years ago ... apparently |
| Place(s) to visit | Dublin (nuff said), Dorset (Swanage in particular - loads of treasured memories) or Kent (Herne Bay - where my heart is). Quite humble locations really. |

How long supporting LI?
3 years now
Best ever LI game (Excluding 2002 cup final)
Leicester away this (last) season. Winning at Welford Road was unbelievable, and I will never forget the excitement when that final whistle went.
Favourite LI experience off pitch (Excluding 2002 cup final)
Too many to mention but possibly the Dublin tour last year. It was the first meeting with the other Usual Suspects (seems like years ago now) and although patches are still rather hazy thanks largely to drinking Dublin Airport amongst other venues dry, I think I had a fantastic time. Roll on Ulster!
How did you start supporting LI?
Mr H is a Reading FC season ticket holder and then started going along to the LI games when LI first moved to the MadStad, leaving me at home looking after baby. I soon got fed up with that, as I love rugby and needed some excitement other than changing nappies and clearing up sick, so got him to stay at home so I could go (well, he does go to footy - it's only fair!). Loved it, and went back for more, and the rest is history. Mr H and Mini H tag along also, so no-one is missing out now.
What are your non-rugby pastimes?
Don't have time for much else after rugby and Mummy bits but I like decorating, arts & crafts and shopping! (not necessarily in that order)
Any Irish connection?
Mr H's Dad is from Mullingar - if that counts! (makes my daughter a quarter Irish!!)
Most likely to say?
"Oh, go on then - just one more."
Least likely to say?
"Make mine a half" (no, really!)
Tell us something about you we don't know.
I used to go to the same primary school as Kate Winslett and I probably gave her the kick-start she needed in her acting career. She started around the time I was lead in the school play, which I played dreadfully badly. She probably thought 'I can do better' and quite rightly did.
More London Irish headlines
London Irish Poll