Twenty Questions to a Usual Suspect - Digger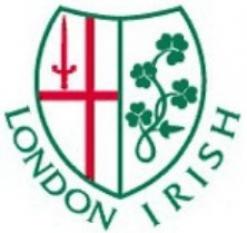 By BrianC
June 25 2003
Today we meet a very special member of our family indeed. We are honoured that none other than Digger himself has submitted his twenty questions.
Meet the family
Twenty questions to a 'Usual Suspect'
Digger
Real Name
Digger 'The Dog'
Location
Reading
Occupation
Guinness Premiership Best Mascot
Favourite:

Movie(s)

101 Dalmations

TV Programme(s)

Scooby Doo

Book(s)

The Dogs of War

Music

Elvis, Queen

Radio Station(s)

Graham McKechnie's Match broadcasts

Food(s)

During the week, Purina Pro Plan
But as a Weekend treat ...
Camel Steaks, Shark Steaks, Tiger Steaks, Fried Diamond Trousers (Needs lots of condiments though,) Falcon Thighs marinaded in Wasps Stings

Drinks(s)

Guinness

Place(s) to visit

Isle of Dogs

How long supporting LI?
11 Years
Best ever LI game (Excluding 2002 cup final)
Beating Toulouse in 2003 but all games are fab!
Favourite LI experience off pitch (Excluding 2002 cup final)
Abseiling from the roof, the Mascot 7's and Mascot Grand National.
How did you start supporting LI?
I was a stray and someone tied me to the railings of the Stoop one day and luckily Irish got to me before Quins!
What are your non-rugby pastimes?
Chasing Postmen and bitches!!
Any Irish connection?
Only Murphy the boxers mum (my neighbour)
Most likely to say?
Woof!
Least likely to say?
"Meow!" OR "I love Harley Bear he's my best mate" or, "That Georgia Blakeny, I never fancied her" or, "Come On Mr Hardwick, OUTSIDE and bring your mates"
Tell us something about you we don't know.
Hummmmmm!!
More London Irish headlines
London Irish Poll