20 Questions to a Usual Suspect - Reading Glasses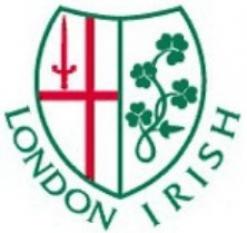 By BrianC
June 27 2003
Today we expose none other than the landlord of the Allied Arms himself, Steve Rolls, better known to the rest of us as Reading Glasses.
Meet the family
Twenty questions to a 'Usual Suspect'
Reading Glasses
Real Name
Steve Rolls
Location
Reading
Occupation
Pub Landlord
Favourite:

Movie(s)

Sink The Bismarck, The Italian Job, Raiders of the Lost Ark The Life of Brian. Snatch. Zulu.

TV Programme(s)

Have I got News for you. Time Team. The Simpsons. Blackadder Series. Anything with Michael Palin in it.
For comedy I like to watch Rugby Club.

Book(s)

Anything historical

Music

Wagner, Pink Floyd, Gershwin, Foo Fighters, and the Corrs version of Erin Shore

Radio Station(s)

Anything with out commercials

Food(s)

Fish and Chips... Roast Beef…Oysters... Sage & Onion Stuffing... Smarties... Sausages and Mash... Marmite... Dairy Lea Cheese Triangles (big ones)... Smoked Salmon... Crispy Duck... Chicken Tikka... shall I go on?

Drinks(s)

Champagne, fine wines, calavados and very old Cognac

Place(s) to visit

France... I WILL RETURN !!

How long supporting LI?
3 seasons
Best ever LI game (Excluding 2002 cup final)
LI V Northampton 18/11/2001 ... 48-12 ... Our pack was on fire that day!
Favourite LI experience off pitch (Excluding 2002 cup final)
Meeting the players at the Brewery Tap earlier this season, can anyone tell me how I got home please? Oh yeah, and since then ... the day we took a gallon of Pimms to Oxford.
How did you start supporting LI?
It all happened after the sad demise of Richmond RFC, after a year with no Rugby at the Madjet ... LI suddenly declared that they would move from Sunbury to Reading ... excellent news I thought!!! and that's how it all began ...
What are your non-rugby pastimes?
Fishing, Digging in the back garden. Reading books and playing on the PC.
Any Irish connection?
Well, I went to Dublin a couple of times .....
Most likely to say?
No way was that offside!
Least likely to say?
That Ref was absolutely correct to send off the LI player ... I applaud the decision ... Well done Sir!
Tell us something about you we don't know.
I can't drink AG !!
More London Irish headlines
London Irish Poll