Twenty Questions to a Usual Suspect - AG_Apprentice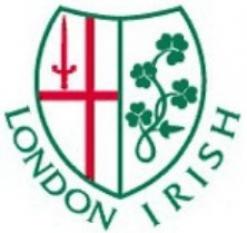 By BrianC
June 30 2003
Todays victim is AG Apprentice. He joins a long list of suspects who at some stage have found themselves trapped in the toilets of the Madstad Hotel.
Meet the family
Twenty questions to a 'Usual Suspect'
AG_Apprentice
Real Name
Mike Byrne
Location
Ealing, West London

Occupation

IT Sales and Marketing Exec
Favourite:

| | |
| --- | --- |
| Movie(s) | Goodfellows, Carlito's Way, Any Given Sunday and Jerry Maguire (don't ask!) |
| TV Programme(s) | Friends, Eastenders |
| Book(s) | Around Ireland with a Fridge, American Psycho (you get some strange looks reading that one on the tube!) I'm currently working my way through Nelson Mandela's "Long Walk to Freedom" |
| Music | A big range from a lot of contemporary stuff like Aqualung, Radiohead, 50cent to oldies like The Eagles, Fleetwood Mac, Pretenders etc. Oh and Le Cheile of course! |
| Radio Station(s) | Radio 5. |
| Food(s) | Big Fan of Italian and Mexican, oh and a S.African Braai |
| Drinks(s) | AG!!! Stella and Cheeky Vimto! |
| Place(s) to visit | South Africa (Cape Town and Knysna), West Ireland |

How long supporting LI?
Since the beginning of the 90's
Best ever LI game (Excluding 2002 cup final)
Quite awhile ago now, a cup game at Sunbury against the Tiggers. We were beaten, but the ground was packed, the craic was great, and Henderson scored a fantastic try that day!
Favourite LI experience off pitch (Excluding 2002 cup final)
Well St Patrick's Day 2003 was going along fantastically until I lost all memory at around 10pm and woke up in a toilet cubicle in the MadStad hotel ... 6 hours later! Disorientated was not the word, luckily my jeans were still done up and the cubicle door locked, that meant a lot to me at the time!
How did you start supporting LI?
Dad took me along when I was about 12yrs old to Sunbury. Have been hooked ever since
What are your non-rugby pastimes?
Keeping fit, drinking, pubbing, clubbing and a spot of ornithology !
Any Irish connection?
Mum and Dad
Most likely to say?
Oh go on then, if you're buying!.
Least likely to say?
Aren't those Kiwis gracious losers!!
Tell us something about you we don't know.
I have played against Jonny Wilkinson twice!
More London Irish headlines
London Irish Poll