Twenty Questions to a Usual Suspect - SussexHugh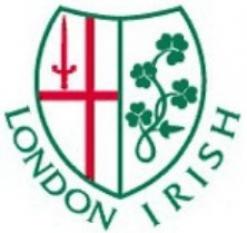 By BrianC
July 7 2003
Todays victim is SussexHugh. The picture, a not particularly flattering one, was sent to me by his friend Dublinannette. Such is what your friends do to you on this site.
Meet the family
Twenty questions to a 'Usual Suspect'
SussexHugh
Real Name
Hugh Laughton
Location
Wisborough Green, West Sussex
Occupation
Wine shipping and sipping
Favourite:

| | |
| --- | --- |
| Movie(s) | I donít think Iíve ever stayed awake through one so not really a good judge! I think I went to Lord of the Rings but itís a total blank! |
| TV Programme(s) | Drop the Dead Donkey - Have I got news for you - Mastermind / University Challenge (any of the better quizzes) - Newsnight - Pretty much any Sport programme as long as its not boxing. |
| Book(s) | Songbird - The Gerald Durrell books when I was young. - The D.K Broster Trilogy, Flight of the Heron. - Graham Greene - Colin Dexterís Morse books ... far too many to list. |
| Music | Nine Below Zero, Waterboys, Cohen, Dylan, Proclaimers. |
| Radio Station(s) | 5 Live, TalkSport (Hawksbee +Jacobs in the car only), Radio 4 for Archers, Radio 1 when the kids hijack the car. |
| Food(s) | Anything ... but tripe or ginger. |
| Drinks(s) | Wine ... White - Trimbach Alsace Riesling Clos St Hune. Red - Chapoutier Crozes Hermitage de la Sizeranne. AG at rugby, East Anglian Bitters, Adnams or Greene King, Stella when Iím gasping! Diet Coke with Lemon. |
| Place(s) to visit | Ardnamurchan Point, ArgyllRoy Cove, West Falkland Freedom Shores, Kowloon (for fake Guccis!) |

How long supporting LI?
Whenever the LS Ďamalgamationí was.
Best ever LI game (Excluding 2002 cup final)
I have a hopeless memory, but JCs kick to beat Agen at the Stoop by 1 point in the 6th minute of injury time rates highly.
Favourite LI experience off pitch (Excluding 2002 cup final)
The Ebbw Vale match ... hiding my nephew Harry under coats as we went through the Severn Bridge toll because he didnít have a passport!
How did you start supporting LI?
Because my team London Scottish went under due to gross mismanagement and individuals' greed.
What are your non-rugby pastimes?
Watching Freddie and Roddie playing rugby! Weed control at home. Telegraph Cryptic Crossword. General Chauffeur!
Any Irish connection?
I once worked with dublinannette!
Most likely to say?
I canít make the LI match, the boys are playing.
Least likely to say?
I hope my sisters in law come to the match, then they can sit either side of me and we can all have a nice chat for 2 hours.
Tell us something about you we don't know.
Once upon a time I was the wine pundit on LBC Radio. I was also the so called expert guest on the first ever QVC Wine Hour ... we sold 3 bottles!
More London Irish headlines
London Irish Poll