20 Questions to a Usual Suspect - The Pub Landlord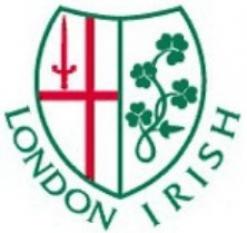 By brianc
July 20 2003
Todays victim is TPL. I was with him during that mighty lunch in Toulouse, the one where the phrase - keep them cold and keep them coming was first coined.
Meet the family
Twenty questions to a 'Usual Suspect'
The Pub Landlord (TPL)
Real Name
Ken Armstrong
Location
Bishop's Stortford, Herts
Occupation
Pub Landlord
Favourite:

| | |
| --- | --- |
| Movie(s) | Blues Brothers, Shaft, Dirty Harry |
| TV Programme(s) | The Simpsons, Phoenix Nights |
| Book(s) | Good Wine/Beer Guides |
| Music | Elvis, Soul, Funk, Blues, Country |
| Radio Station(s) | Radio 2 (I'm a TYG heading to TOGdom!) |
| Food(s) | Lunch! Seafood, Italian, French, Indian |
| Drinks(s) | Er ... Rose? |
| Place(s) to visit | Memphis, Nashville, Love Southern France |

How long supporting LI?
Since about 1982 casually, Only got serious in about 1994
Best ever LI game (Excluding 2002 cup final)
Toulouse last season. Finally we had made the big time!!!
Favourite LI experience off pitch (Excluding 2002 cup final)
Pre match Lunch in Toulouse! Kept the Rose flowing!!!
How did you start supporting LI?
Being of Irish stock in England there was only one choice!
What are your non-rugby pastimes?
Councillor for Bishop's Stortford
Any Irish connection?
Lived in Dublin and Belfast – My parents still do!!!
Most likely to say?
What time's lunch?
Least likely to say?
None for me, thanks!
Tell us something about you we don't know.
I am actually quite shy!
More London Irish headlines
London Irish Poll