Twenty Questions to a Usual Suspect - DerekS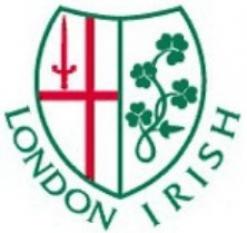 By BrianC
July 27 2003
Todays victim is DerekS. He states that his favourite ever LI game was the Paddy's Day game against Quins last season. I have to say I struggle to comprehend.
Meet the family
Twenty questions to a 'Usual Suspect'
DerekS
Real Name
Derek Sanders
Location
Live in Cranleigh, Surrey and work in Farnham, Surrey
Occupation
Medical Negligence Lawyer/DJ
Favourite:

Movie(s)

The Deerhunter, Raging Bull, The Russia House

TV Programme(s)

Twin Peaks, Teachers and any old Morecombe & Wise shows

Book(s)

"To Kill a Mockingbird" - Harper Lee
"On the Road" - Jack Kerouac
"Nausea" - Jean-Paul Sartre

Music

Mainly Jazz - particularly Ornette Coleman, Herbie Hancock & Miles Davies.
Also known to sing very loud and badly to The Small Faces, The Jam, Ocean Colour Scene and any old Ska

Radio Station(s)

Jazz FM, BBC London and BBC World Service

Food(s)

Mexican, Mediterranean and most fish/seafood dishes

Drinks(s)

Guinness, Good Kentish Ale, Jamesons and Jack Daniels

Place(s) to visit

Malcescine, Italy and Dinan, France

How long supporting LI?
Armchair supporter for about 5 years - moved up to being an LI addict last season
Best ever LI game (Excluding 2002 cup final)
Paddy's weekend - against Quins - it's the not losing but the drinking that counts.
Favourite LI experience off pitch (Excluding 2002 cup final)
Watching my daughter (Mallaidh) hitting her bodhran with all her might for the first time at a LI game (against Quins).
How did you start supporting LI?
Took father-in-law to see Wasps (his team) against LI - no turning back.
What are your non-rugby pastimes?
DJ and sound/radio production, running and painting.
Any Irish connection?
"To be sure" - Grandfather and all before him.
Most likely to say?
Jazz .... niiiiice !
Least likely to say?
No, I'll stick at two pints if you don't mind.
Tell us something about you we don't know.
I was a lighting and sound technician on The Pogues 1984 St Patrick's Night Gig - the hangover was the longest in history!!!
More London Irish headlines
London Irish Poll