Twenty Questions to a Usual Suspect - Dutch_Bird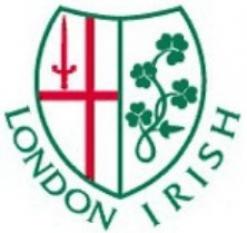 By BrianC
July 31 2003
Having had a total of 45 responses we round off the Meet the Family series with twenty questions to none other than Dutch_Bird herself. Next week we'll publish the complete collection.
Meet the family
Twenty questions to a 'Usual Suspect'
Dutch_Bird
Real Name
Aly van den Berg
Location
Zwolle , Netherlands
Occupation
Breeder & Vet Specialty Manager
Favourite:

| | |
| --- | --- |
| Movie(s) | Local Hero, Turks Fruit |
| TV Programme(s) | Don't watch TV thank you |
| Book(s) | Die Blechtrommel - G.Grass, any Rankin book, A Star Called Henry - Roddy Doyle. |
| Music | Mark Knopfler, Van de Man Morrisson, Joe Cocker |
| Radio Station(s) | Radio 1, radio Tour de France |
| Food(s) | Indian spicy food, BrianC's spagetti cabonara |
| Drinks(s) | G&T |
| Place(s) to visit | Islas del Rosario- Colombia |

How long supporting LI?
Since 2001
Best ever LI game (Excluding 2002 cup final)
Last game of 2002 season, home against Bristol
Favourite LI experience off pitch (Excluding 2002 cup final)
Toulouse away trip although Valladolid was pretty good too
How did you start supporting LI?
I was dragged there by BrianC
What are your non-rugby pastimes?
Reading, listening to good music, cooking
Any Irish connection?
I sleep with one
Most likely to say?
Sodemieter Op!
Least likely to say?
Sorry , can't do that
Tell us something about you we don't know.
In a previous job I used to w**k pigs - and no, I didn't use gloves.
More London Irish headlines
London Irish Poll