Twenty Questions to a Usual Suspect - PaddyG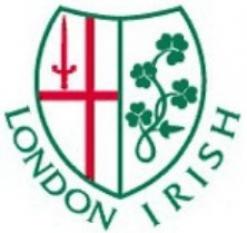 By BrianC
July 31 2003
Our penultimate suspect in the Meet the Family series is PaddyG. Paddy has recently become a father of twins hence we haven't seen him around much recently.
Meet the family
Twenty questions to a 'Usual Suspect'
PaddyG
Real Name
Paddy Green
Location
Quainton, Bucks
Occupation
Director of own Security Engineering Business
Favourite:

| | |
| --- | --- |
| Movie(s) | Blues Brothers |
| TV Programme(s) | Any with Fred Dibnah in it! |
| Book(s) | Any by Bill Bryson |
| Music | Van the man (of course) Any female vocalist (rock) |
| Radio Station(s) | Mix 96 (local radio) |
| Food(s) | Mexican |
| Drinks(s) | AG, Kronenborg, Rose |
| Place(s) to visit | West Coast Scotland |

How long supporting LI?
2 Full seasons & occasionally prior to that
Best ever LI game (Excluding 2002 cup final)
Leicester away at the end of the season – I was sat in the Tigers end with all the season ticket holders – blooming magnificent!
Favourite LI experience off pitch (Excluding 2002 cup final)
Dublin pre-season last year – said hello to many new friends and goodbye to countless brain cells through AG consumption!
How did you start supporting LI?
Went to a match – was bought a pint by the guy in front of me & invited to sit with them, had a bloody brilliant time – bought the shirt on the way out!
What are your non-rugby pastimes?
Pastimes? With work and Twin 4 months old Boys??? Nuff said
Any Irish connection?
Conceived in Kerry and named after the guy in the pub my old man met while on holiday!
Most likely to say?
Did you know Paul Gustard wore my shirt?
Least likely to say?
No more AG for me – I have had enough and want to remember what happened tonight in the morning.
Tell us something about you we don't know.
I once was a TV star – I was on playschool through the arched window having my hair cut!
More London Irish headlines
London Irish Poll