Warriors Make Their Mark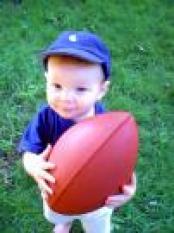 By BrianC
June 10 2005
Worcester's debut in the Zurich Premiership this season has been little short of sensational. Both on and off the field they have made their mark. With a fair wind they look set to be an integral part of the ZP for many years to come.
Worcester Warriors - 2004/5 Season
| | | | | | |
| --- | --- | --- | --- | --- | --- |
| 30-Apr-05 | ZP | Worcester Warriors vs Northampton | 21- 19 | Sixways | 8493 |
| 26-Mar-05 | ZP | Worcester Warriors vs Saracens | 18 - 19 | Sixways | 8498 |
| 25-Feb-05 | ZP | Worcester Warriors vs Sale | 23 - 10 | Sixways | 8477 |
| 4-Feb-05 | ZP | Worcester Warriors vs Leeds | 22 - 15 | Sixways | 8471 |
| 1-Jan-05 | ZP | Worcester Warriors vs London Irish | 16 - 6 | Sixways | 8477 |
| 26-Nov-04 | ZP | Worcester Warriors vs Wasps | 27 - 24 | Sixways | 8477 |
| 13-Nov-04 | ZP | Worcester Warriors vs Gloucester | 11 - 38 | Sixways | 8477 |
| 16-Oct-04 | ZP | Worcester Warriors vs Gloucester | 13 - 18 | Sixways | 8401 |
| 2-Oct-04 | ZP | Worcester Warriors vs NEC Harlequins | 33 - 7 | Sixways | 7235 |
| 18-Sep-04 | ZP | Worcester Warriors vs Bath | 22 - 26 | Sixways | 6348 |
| 5-Sep-04 | ZP | Worcester Warriors vs Newcastle Falcons | 9 - 30 | Sixways | 8300 |
| |   |   |   | Season Average | 8150 |
Many people, the bookies and this author included, did not expect Worcester to fare as well as they have this season. The Zurich Premiership has had this decade, with the notable exception of Leeds in 01/02, somewhat of a 'revolving door' policy - team get promoted from ND1 - cannot make the step up in grade - win little or nothing during the season and gets relegated.
Worcester are proof, if it were needed, that this need not be the case. Odds on with the bookmakers for relegation for most of the season they managed to win 9 games and collect 42 points. In the end they finished in 8th place.
Off field has also been somewhat of a revelation. In the 03/04 season when they were playing in ND1 their average gate was 3300 in a ground with a capacity of 5300. This season it has more than doubled to 8150, placing them 8th of the 12 ZP clubs in terms of crowd size. It is also worth contrasting this with the team they replaced in the ZP, Rotherham, their average gate in 03/04 was 3205.
Given the crowds they have had and the requirements of the premiership with regards to ground sizes Worcester have ambitious plans to expand their Sixways home. Next season after the North stand is developed it will have a capacity of 9500. The one after that, subject to a whole Sixways development project, should see the stadium with a capacity of 12.5k.
Initially bankrolled by Cecil Duckworth Worcester went into the 04/05 season saying that they needed gates of 5k to break even. Assuming the figures given were correct, they are now profitable. They own the freehold of the land their ground is on. This has virtually unlimited development capability, certainly a stadium the size of the Madejski could be built there. They have a healthy revenue stream from the existing facilities which are in use seven days a week throughout the year.
Make no mistake about it, Worcester are a highly ambitious club. The fact that they have made it to and survived in the premiership is testament to that. Having done so there appears to be little prospect of them resting on their laurels. They have a host of ideas about what to do with the upcoming Sixways development, their 'Rugby village'. You name it, all ideas are in the frame be it a hotel, leisure centre, golf driving range, etc.  Crucially, and more so than any other club in the country at the moment, there I sense a 'Can do' attitude. 
As there is with any club, no doubt there are some in and around Worcester who harp back to the good old days. Those halcyon days where you stood at the side of the pitch, knew all the players and most of the supporters personally. Those people will take little comfort from the fact that Worcester look set to continue this rapid growth in the years to come.
Could it end up in tears? Could Worcester end up following the same path as previously ambitious clubs such as West Hartlepool? The simple answer is yes it could, nobody is more aware of that than those in and around Worcester themselves. That said I simply don't see it happening. Worcester appear to be on a sound financial footing, their development plans are realistic and their support base in a town without a major football club is expanding. If anything they seem more likely to become a major force in club rugby than to go the other way.  
More London Irish headlines
London Irish Poll