LI - Crisis or Correction?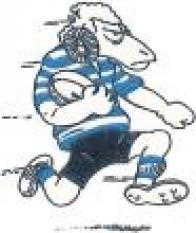 By BrianC
June 16 2005
The headline figure shows that, for the first time since records began, London Irish this season have seen their crowds fall. The question now will be, Is this a crisis or an inevitable correction after many years of phenomenal growth?
London Irish - 2004/5 Season
| | | | | | |
| --- | --- | --- | --- | --- | --- |
| 24-Apr-05 | ZP | London Irish vs. Bath | 19 - 21 | Madejski Stadium | 10771 |
| 26-Mar-05 | ZP | London Irish vs. Gloucester | 12 - 13 | Madejski Stadium | 17111 |
| 27-Feb-05 | ZP | London Irish vs. Wasps | 19 - 33 | Madejski Stadium | 10018 |
| 6-Feb-05 | ZP | London Irish vs. Sale | 6 - 9 | Madejski Stadium | 8125 |
| 27-Dec-04 | ZP | London Irish vs. Northampton | 21 - 22 | Madejski Stadium | 17364 |
| 21-Nov-04 | ZP | London Irish vs. Newcastle | 21 - 15 | Madejski Stadium | 9560 |
| 7-Nov-04 | ZP | London Irish vs. Worcester Warriors | 25 - 15 | Madejski Stadium | 7232 |
| 16-Oct-04 | ZP | London Irish vs. Leeds Tykes | 12 - 16 | Madejski Stadium | 6410 |
| 3-Oct-04 | ZP | London Irish vs. Saracens | 20 - 3 | Madejski Stadium | 7047 |
| 19-Sep-04 | ZP | London Irish vs. Leicester Tigers | 22 - 39 | Madejski Stadium | 9472 |
| 4-Sep-04 | ZP | London Irish vs. Harlequins (LDH) | 18 - 12 | Twickenham | 12750 |
| | | | | Season Average | 10533 |
As if the headline figure is not already bad enough, when you look more closely at the figures the picture is even more worrying for the men in green. Comparing like for like, Madejski Stadium home games this season against those of last, the average gate for this year is 10260, against 10657 in 03/04, a fall of 3.7%.
Set this drop against a backdrop of premiership rugby crowds overall up 16%, the fact that ticket prices were by and large the same this season as last, that the club was able to host the same two big showcase days as the previous season and alarm bells should be ringing.
London Irish, in terms of developing crowds, are the golden boys of the professional era. Even with their drop in gates this season they still by some way the fastest growing club of the professional era with gates up 283% since records began in 97/98. What makes this even more remarkable is that this growth has been achieved against a background of poor or indifferent performances on field. In only one of the eight seasons covered, 2001/02 did London Irish manage to finish in the top half of the league.
Five years ago London Irish had a move from their long term base in South West London forced upon them. However reluctant the move to Reading's Madejski Stadium may have been, in terms of attracting support it was an unqualified success. Their first four years at the 24k capacity ground saw crowds double. In the 02/03 season alone, spurred by relative on-field success the previous season and aggressive ticket pricing, crowds grew by 43%. Even in the following season, when poor performances on-field had again been established as the norm and the previous season's price cuts reversed, LI managed to grow their crowds by a respectable 7%. Crucially the 03/04 season saw London Irish turn a profit for the first time in the professional era.
Last year when I penned The X-Factor at Work article on London Irish I felt that the underlying crowd growth at LI was probably in the region of 10%-15% per annum. With no ticket price increases and a strengthened squad which promised to at least be competitive I confidently expected growth in the last season to match or indeed even exceed that. In the end we have seen a fall, albeit a small one.
So what has gone wrong at London Irish? There appear to be a number of factors at work here. Some would attribute the current dilemma to a succession of poor on-field seasons. To decisions made a few years ago where, in the process of making the club solvent, risks were avoided. Relative to other Zurich Premiership clubs the squad got weaker. Discussing this Stuart Barnes has described LI as 'plodders' and 'lacking ambition'. This is certainly a factor although at many clubs, not least London Irish, it has been shown that there in not necessarily a link between success on field and off it. This I plan to tackle in greater detail in a later article.
The back room difficulties at the club can again arguably be sourced to the financial crisis of a few years ago. The marketing budget was slashed, it hasn't yet even been recovered let alone brought up to date to reflect the developing market. At the same time administration overheads were trimmed to the bone, again they have never recovered.
I claim no expertise in marketing, perhaps a little bit in business. What little I do know tells me that in times of financial crisis in any commercial organisation the marketing budget goes pretty well first, that or the HR/training budget followed by any cuts in administration which an organisation feels can be made. Again, what little I do know tells me that such cuts are not unreasonable, indeed are often essential, in the short term but can be very damaging in the grander scheme of things if sustained.
There is a, by and large, new management team in place at London Irish. Those of us who are currently London Irish supporters can, with relative ease, apportion blame to a previous regime and convince ourselves that all the difficulties are now being addressed. The somewhat uncomfortable truth however is that the same board are in situ.
Conor O'Shea, who combined the roles of Director of Rugby and Managing Director announced a, somewhat unusual, mid-season departure to take up a senior position within the RFU. What we don't really know, and probably never will, are the full facts behind this. Did he jump partly out of frustration at lack of support and resources from the board? Was he being leant on by the board because of poor performance? Or was the RFU offer simply too good a one to decline?
Whatever the reasons behind Conor's surprise departure, it hit LI hard. The major downturn in LI performances last season coincides with the announcement of his departure. Others would argue that this downturn was due to lack of depth in the squad and the inevitable toll that injuries took. Perhaps it was a mixture of both?
As a London Irish supporter, yes one who co-edits one of the supporters websites but one without any special privileges or access, there have been a number of, to put it mildly, questionable decisions in the last year. Some of these, as they involve individuals, I will keep my counsel on. Others have been more publicly on display.
The 04/05 season will go down as the first one ever that London Irish have played head to head against an Ireland international game. At the same time as the Ireland team played Italy on Sunday 6th February, LI took to the field at the Madejski stadium against Sale. From poll evidence some 40%+ of LI supporters also support Ireland, this decision was bound to hit the numbers. It is difficult to put an accurate figure on how much but my estimate is that it cost us somewhere between 1000 and 1500 paying customers on the day. The loss of revenue which can be directly attributable to this decision will have been somewhere in the region of Ł20k. Whilst the date of the game itself was probably cast in stone surely it would have made sense to change the kick off time.
London Irish have long been poor at media management. This is still very much the case. I see as a co-editor of this website. It is also particularly evident in the (lack of) coverage in the local print media and television, particularly so in relation to neighbours, Wasps. Maintenance of the official website, something that had in recent years improved, again appears to be slipping.
At times it appears as if the powers that be within the club regard all media, including the messageboard on their very own website, as hostile and are frightened to engage with it. I do know that this is not the case, that any approaches by the media to the club are treated cordially. In the professional era however there is a lot more involved in communicating with the public at large, with customers both existing and potential, than is currently being done.
Media management is no longer simply about dealing with requests for interviews and sending out press releases. Our club would do well to take a long hard look at this. Has, for example, anyone from LI approached the BBC to point out that their TV coverage of Wasps is disproportionate in relation to that of LI and ask that they redress the balance?
Marketing, something which has improved leaps and bounds in recent years, has again been starting to look a bit tired. The London Double Header aside there do not appear to have been any new initiatives in the last season. Successful promotions from previous seasons, such as kids go free, have been run. In itself there is nothing wrong with that. Any marketer will however tell you that to develop a brand, not only do you have to keep running with successful promotions you have to continually develop new ones, find new angles. Frankly effective marketing, even the creative side of it, is a hard slog.
It would be unfair to blame all the current difficulties on questionable, and I have to say somewhat understandable given the cut backs, back office performance. No doubt a good part of the reason behind the drop in attendances is indeed down to poor performance on field, particularly at home. In the season just past the team have managed only three victories out of their ten games at the Madejski stadium. Even those victories have been far from convincing. This has compounded the poor showing of the previous two seasons and has no doubt contributed to the haemorrhaging of support.
Are London Irish in crisis? The simple answer is no, not yet anyway. That said, it does strike this author that the fall in gates we have seen is more than simply a 'correction'. The fixture list for next season has recently been announced. In this London Irish do not have a major Boxing Day home fixture and the 'Saint Patrick's' game is again a week later than preferable and this time against Sale who do not bring legions of travelling support. Given this, and the disillusionment there appears to be amongst a section of their existing support base, I expect to see another fall in gates next season. If we have anything other than a very good season on the field, I fear it may be quite a sharp one. We could well be looking at average gates in the region of 9.5k for 05/06.
Amid all the troubles outlined above it should be noted that London Irish are still the fourth best attended club in the country. They are now profitable. They have a stadium and a brand with huge unfulfilled potential. Initial indications for next season are that the board have acknowledged some of the more recent failings and have increased the resources available, on field at least.
What must be a great concern is that all the hard and invaluable work which has been put into developing an audience is now in danger of unravelling. Without serious attention to the brand and the product (I make no apologies for using these terms) and to their development both on and off the field London Irish risk slumping into a Saracens style decline.
The new management team at LI most certainly have their work cut out for them. I hope, for all our sakes, that they are up to the task ahead and are given the necessary support and resources to turn things around.
London Irish - 97/98 to 04/05
Season
Average Att.
Position
(Out of)
Final ZP
Position
Percentage
Growth
97-98
3718
9th(10)
11th(12)

98-99
4022
8th(10)
7th(14)
8.2%
99-00
4638
7th(10)
8th(12)
15.3%
00-01
5920
6th(11)
8th(12)
27.6%
01-02
6927
6th(11)
4th(12)
17.0%
02-03
9921
3rd(11)
9th(12)
43.2%
03-04
10657
3rd(12)
8th(12)
7.4%
04-05
10533
4th(12)
10th(12)
-1.3%
Variation
'97 - '05
183%
1st(12)
Crowd Growth
Absolute
6799
1st(12)
Average
Growth
16.8%
1st(12)