Harlequins - Between a Rock and a Hard Place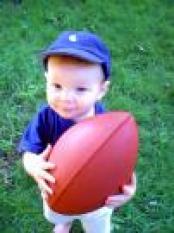 By BrianC
July 11 2005
Harlequins have been relegated this season. Critics of the club have been quick to point out that they spent too much on their ground to the detriment of the team on the field. The truth is that they had no alternative other than to invest heavily in The Stoop.
Harlequins - 2004/5 Season
30-Apr-05

 

ZP

 

Harlequins vs Sale
22-23

 

The Stoop
8500
09-Apr-05

 

ZP

 

Harlequins vs London Irish
20-25

 

The Stoop
8500
13-Mar-05

 

ZP

 

Harlequins vs Newcastle
39-23

 

The Stoop
8240
19-Feb-05
ZP

 

Harlequins vs Worcester
9-15

 

The Stoop
8166
05-Feb-05

 

ZP

 

Harlequins vs Gloucester
38-9

 

The Stoop
8782
02-Jan-05
ZP

 

Harlequins vs Wasps

 

15-27

 

The Stoop
9687
28-Nov-03

 

ZP

 

Harlequins vs Leeds Tykes
31-17

 

The Stoop
6447
12-Nov-04

 

ZP

 

Harlequins vs Saracens
40-10

 

The Stoop
8050
16-Oct-04
ZP
Harlequins vs Leicester Tigers
9-15
The Stoop
9954
25-Sep-04
ZP
Harlequins vs Bath
10-18
The Stoop
8844
11-Sep-04
ZP
Harlequins vs Northampton Saints
13-45
The Stoop
7823
04-Sep-04
ZP
London Irish vs Harlequins (LDH)
18-12
Twickenham
12750
 
 
 
Season Average
8812
Off field Harlequins have thrived. Growth in the 04/05 this season has been a very healthy 29.9%, this can be attributed to development at The Stoop where a new North Stand was built last close season. As has been the case on so many occasions at different clubs, latent demand ensured that this extra capacity was quickly taken up. Most of Quins home games this season have had capacity crowds.
Expansion continues apace. The old West stand was demolished in the new year. In it's place for the start of the 05/06 season will be a large stand, not dissimilar to that currently on the East side of the ground. Capacity at the Stoop will then be in the region of 13k.  Had Quins remained in the premiership I have little doubt that this extra capacity would also have been taken up, if not immediately then within a couple of seasons. 
What is less easy to estimate is just how much their crowds will hold up in ND1. Season ticket sales thus far are good, they look set to reach 4k.  It is thus very possible they will do quite well with average gates in excess of 6k. We shall see. 
Whilst nothing should be taken for granted Quins must be favourites to bounce straight back into the premiership next season. We will then no doubt see the unloved, and by recent reports dangerous, South Stand replaced and the Stoop with a capacity of 14-15k.
Relegation has been a nightmare for Quins supporters but there is perhaps an even darker cloud on the horizon. Once this development is complete there is no further room for expansion at the Stoop, period. In the medium to long term it is highly likely that even a fully developed ground will be too small for professional club rugby in this country. As we move towards the end of this decade crowds of 20k at club rugby games will not be unusual. I make no bones about it, at some stage in the not too distant future Quins are going to have to move from the Stoop.
It is likely that Quins will hold on to their current home for as long as they possibly can. They own the freehold. It is in a prime location. Amongst other things they have a healthy revenue stream from the major fixtures across the road at HQ when the Stoop serves as an overflow hospitality area. Sooner or later however the crunch will come, relegation may have delayed things but not for long. 
The question then will be, are the Quins management capable of taking the tough decision? Or will they, as Bath have done, bury their head in the sand? There are no easy answers.
Season
Average Att.
Position
(Out of)
Final ZP Position
Percentage Growth
97-98
5903
6th(10)
10th(12)
98-99
5457
7th(10)
4th(14)
-7.5%
99-00
4343
8th(10)
10th(12)
-20.4%
00-01
4744
7th(11)
11th(12)
9.2%
01-02
6690
7th(11)
9th(12)
41.0%
02-03
6722
8th(11)
7th(12)
0.5%
03-04
6785
10th(12)
6th(12)
0.9%
04-05
8812
7th(12)
12th(12)
29.9%
Variation '97 - '05
49%
9th(12)
Crowd Growth Absolute
2909
10th(12)
Average Growth
7.7%
10th(12)
More London Irish headlines
London Irish Poll