Sale Cruise On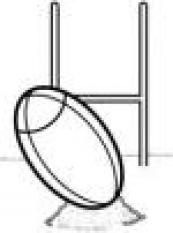 By BrianC
July 18 2005
At first glance Sale's average crowd this season of 8339 looks ordinary. If you take into account however the fact that when records began they were the lowest supported club in the Zurich Premiership you can see just how much they have come along in recent years.
Sale Sharks - 2004/5 Season
14-Apr-05
ZP

 

Sale vs Gloucester
35-17
Edgeley Park
9456
25-Mar-05

 

ZP

 

Sale vs Wasps
25-27

 

Edgeley Park

 

10641
18-Feb-05

 

ZP

 

Sale vs Leeds Tykes
19-10

 

Edgeley Park

 

7556
29-Jan-05

 

ZP

 

Sale vs Northampton

 

37-24

 

Edgeley Park

 

7887
27-Dec-04
ZP

 

Sale vs Bath

 

19-10

 

Edgeley Park

 

10541
19-Nov-04
ZP

 

Sale vs Harlequins
13-19
Edgeley Park
6186
05-Nov-04
ZP

 

Sale vs Newcastle
39-25
Edgeley Park
10641
8-oct-04
ZP
Sale Sharks vs London Irish
16-7
Edgeley Park
8206
24-Sep-04
ZP
Sale Sharks vs Worcester 
57-3
Edgeley Park
6647
17-Sep-04
ZP
Sale Sharks vs Saracens
25-15
Edgeley Park
7014
05-Sep-04
ZP
Sale Sharks vs Leicester Tigers
26-19
Edgeley Park
6952
 
 
 
Season Average
8339
As recently as the 00/01 season their average gate was a mere 2.8k. Their achievement this decade, trebling gates in just four seasons, is quite remarkable. 
This season they again managed to grow healthily. Their gates are up 19.4% on 03/04. Like Newcastle the world cup factor has been more pronounced here than at other clubs. In Jason Robinson they probably have the second biggest crowd puller after Newcastle's Johnny Wilkinson.
What Sale have succeeded in doing is building a following in an area where league was the preferred rugby code. That another sport altogether dominates the Manchester area goes without saying. The question now is, will they be able to develop that crowd further? Can they take up to the 15-20k mark which will be a prerequisite for any club with serious ambition? More so, can they do this when Jason Robinson has hung up his boots? My guess is that they can although to do so they may again have to move again. Such is the penalty of success.
Season
Average Att.
Position
(Out of)
Final ZP Position
Percentage Growth
97-98
3618
10th(10)
6th(12)
98-99
3324
10th(10)
11th(14)
-8.1%
99-00
2763
10th(10)
11th(12)
-16.9%
00-01
2813
10th(11)
10th(12)
1.8%
01-02
4470
10th(11)
2nd(12)
58.9%
02-03
5425
10th(11)
4th(12)
21.4%
03-04
6984
9th(12)
7th(12)
28.7%
04-05
8339
8th(12)
3rd(12)
19.4%
Variation '97 - '05
130%
2nd(12)
Crowd Growth Absolute
4721
4th(12)
Average Growth
15.0%
2nd(12)
More London Irish headlines
London Irish Poll