Watford Woes Continue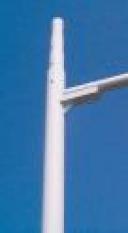 By BrianC
July 25 2005
Last season, trying to put a silver lining on the Saracens cloud, I wrote that I felt they were pretty well down to their core support and, in terms of crowd numbers, could only move up from there. This season, admittedly with some ups and downs along the way, would appear to bear that out.
Saracens - 2004/5 Season
6-May-05
WC
Saracens vs Worcester 
28-10
Vicarage Road
5168
17-Apr-05

 

ZP

 

 

Saracens vs Leicester
19 - 17

 

Vicarage Road

 

16812
13-Mar-05
ZP

 

Saracens vs Sale
32 - 19
Vicarage Road
5751
20-Feb-05
ZP

 

Saracens vs London Irish
12-30
Vicarage Road
6354
28-Jan-05
ZP

 

Saracens vs Newcastle
32-13
Vicarage Road
5870
26-Dec-04
ZP

 

Saracens vs Harlequins
8-8
Vicarage Road

 

9285
21-Nov-04
ZP

 

Saracens vs Gloucester
14-19
Vicarage Road

 

6860
06-Nov-04
ZP

 

Saracens vs Bath
30-37
Franklins Gardens
3595
10-oct-2004
ZP
Saracens vs Northampton Saints
23-12
Vicarage Road

 

7712
26-Sep-04
ZP
Saracens vs Leeds Tykes
23-29
Vicarage Road
5325
12-Sep-04
ZP
Saracens vs Worcester Warriors
16-10
Vicarage Road
5620
04-Sep-04
ZP
Saracens vs Wasps (LDH)
13-11
Twickenham
12750
 
 
 
Season Average
7592
Saracens fall from grace in the early part of this decade was steady and spectacular. When records started in the 97/98 season they were the second best supported club in the land with average gates of 9303. As recently as the 00/01 season they still held second slot. Their decline this decade has been as spectacular as it has been worrying. Their nadir was in the 03/04 season with an average gate of 7234. In the one just past they have bounced back a little. That said, their gates generally still appear to be low. They were however helped by a huge gate for their last home ZP fixture against Leicester.
For a mixture of reasons and amid more than a little recrimination and finger pointing Saracens were forced to play one of their home fixtures at Franklin's Gardens in Northampton. The crowd on that day was 3.6k, some two to three thousand less than would have been expected had the match been held at Vicarage Road. On the counter side their overall figures have been substantially boosted by the London Double Header. The crowd of 12750 allocated to them for that match is arguably some 6k greater than it would have been at VR. 
To compare like for like we need to average the nine ZP games played at VR this season against the 11 played there last. Here we get a figure of 8132 for 04/05, the previous season it was 7234. This is a somewhat healthier 12.4% up. Despite this Saracens have moved from being the second best supported club in the land as the decade began to the second lowest. It should be noted that this season they have had a reasonably good time on field, ending in fifth place and have qualified for next seasons Heineken Cup.
Saracens must still be losing money. They are by no means out of the woods. What these figures do give, for the first time in quite a few years, is some cause for optimism. 
Season
Average Att.
Position
(Out of)
Final ZP Position
Percentage Growth
97-98
9303
2nd(10)
2nd(12)
98-99
9226
2nd(10)
3rd(14)
-0.8%
99-00
7251
3rd(10)
4th(12)
-21.4%
00-01
9222
2nd(11)
5th(12)
27.2%
01-02
8388
4th(11)
10th(12)
-9.0%
02-03
7157
7th(11)
8th(12)
-14.7%
03-04
7234
8th(12)
10th(12)
1.1%
04-05
7592
11th(12)
5th(12)
5.0%
Variation '97 - '05
-18%
12th(12)
Crowd Growth Absolute
-1711
12th(12)
Average Growth
-1.8%
12th(12)
More London Irish headlines
London Irish Poll