Falcons Forward Move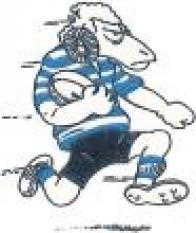 By BrianC
July 29 2005
This season I have been paying particularly close attention to Newcastle Falcons crowd figures for a variety of reasons. For 04/05, in an attempt to balance the books, they greatly increased ticket prices, in some cases by more than 50%.
Newcastle - 2004/5 season
30-Apr-05
ZP

 

Newcastle vs London Irish
23-16
Kingston
Park
9328
10-Apr-05

 

ZP

 

Newcastle vs Worcester
16-21
Kingston
Park
7151
27-Mar-05

 

ZP

 

Newcastle vs Bath
5-9
Kingston
Park
8834
27-Feb-05

 

ZP

 

Newcastle vs Gloucester
27-27
Kingston
Park
6333
06-Feb-05

 

ZP

 

Newcastle vs Wasps
29-28
Kingston
Park
7659
02-Jan-05
ZP

 

Newcastle vs Sale
30-29
Kingston
Park
10200
28-Nov-03

 

ZP

 

Newcastle vs Northampton
27-16
Kingston
Park
6871
14-Nov-04
ZP

 

Newcastle vs Leeds Tykes
29-16
Kingston
Park
6020
17-Oct-04
ZP
Newcastle Falcons vs Saracens
20-20
Kingston
Park
7762
02-Oct-04
ZP
Newcastle Falcons vs Leicester Tigers
15-44
Kingston
Park
8609
19-Sep-04
ZP
Newcastle Falcons vs NEC Harlequins
22-21
Kingston
Park
8706
Season Average
7952
As their squad includes England fly-half Johnny Wilkinson their crowds are arguably more impacted by a World Cup factor than any other club. Late last and early this season I had also been particularly impressed by Newcastle's media management. As a site editor I received more press releases via the Zurich press office form Newcastle than I did from all the other ZP clubs combined although it does have to be said that now appears to have tailed off somewhat.
The headline figure shows Newcastle with an average gate of 7952 this season against 7571 last. This is healthy, if unspectacular, growth particularly against the backdrop of the huge price increases imposed for this season.
As is often the case the story of this season is not fully told by the year end headline figure. When I reported on the crowd stats a third of the way through the season Newcastle were leading the pack with a quite spectacular 30% growth. So why the relative slump? There are two inter-related factors which, above all, appear to be the cause. Johnny Wilkinson and the World cup. This I plan to address in greater detail in a subsequent article. 
Things continue to look set fair for Newcastle. Looking from the outside my main concern is that they may have increased prices by too much last summer. My, admittedly as yet vague, observation at other clubs, including our own, is that such savage price increases take a couple of seasons to fully work their way through to crowd numbers. We may well see a drop in crowd numbers next season particularly if JW's career continues to be dogged by injury.
Season
Average Att.
Position
(Out of)
Final ZP Position
Percentage Growth
97-98
5023
8th(10)
1st(12)
98-99
3647
10th(10)
8th(14)
-27.4%
99-00
3287
9th(10)
9th(12)
-9.9%
00-01
4233
9th(11)
6th(12)
28.8%
01-02
5470
9th(11)
6th(12)
29.2%
02-03
5858
9th(11)
10th(12)
7.1%
03-04
7571
7th(12)
9th(12)
29.2%
04-05
7952
10th(10)
7th(12)
5.0%
Variation '97 - '05
58%
4th(12)
Crowd Growth Absolute
2929
6th(12)
Average Growth
8.9%
4th(12)
More London Irish headlines
London Irish Poll